Required Reading: Circle Back for 2016's Top 5 IT Blogs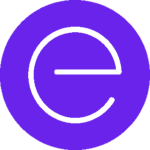 Not to be left out of the end-of-the-year blitz of "best of" lists, we've prepared these selections of our most-read and most-shared articles in 2016.
If there's a theme that emerges, it's this: CIOs and their C-suite colleagues are looking to spin up solutions that turn today's IT challenges into tomorrow's business drivers. They want managed solutions that create agility in the face of change.
If you haven't already, we hope you'll add these five faves to your year-end reading list:
#1 Mainframe Money Savers
Squeezing IT service providers on price can quickly reach the point of diminishing returns. Strategic Mainframe Moves That Save Money outlines 7 key steps for improving mainframe operations and reducing TCO—everything from automating manual processes and reducing mainframe headcount to switching to lower-cost applications with similar functionality.
Take home: Ensono helped companies in natural resources, healthcare, business analytics, financial services, retail and manufacturing save 10 to 20 percent on mainframe services.
#2 Public Cloud Migration
The upside is tantalizing, but migrating infrastructure and applications to the cloud can trigger a cascade of complex organizational issues. 3 Critical Processes in Public Cloud Migration outlines crucial steps for:
Governing the design and security of cloud services
Tracking what's running
Developing charge-back or show-back models for cloud resource use
Take home: Learn how an experienced managed service provider can provide proven processes around tracking, governance and billing.
#3 Brand Launch
Ensono CEO Jeff VonDeylen reflects on January's launch and Ensono's mission to deliver technology services that help clients to be great at what they do. See Looking Back: Ensono's First Month for the rest of the story.
Take home: In a short amount of time, we've made significant strides in growing our new brand, and continue to build on 46 years of success.
#4 Spider Webs in the Cloud
If you're not careful with your public cloud deployment, that spider web of servers, storage, networks and firewalls in your data center will be just as spidery in a cloud environment. Spider Webs in the Cloud: There Is a Better Way shares best practices for avoiding a tangled web.
Take home: One way to overcome your fear of spiders is to work with a cloud-leveraging managed service provider.
#5 The Business Case for IT Investment
In the not-too-distant past, justification for an IT expenditure simply required assurance that it was going to reduce costs and increase efficiency, or provide a more stable environment. To get the green light today, everything IT does must show direct support for corporate and business-unit strategies.
5 Key Aspects of Information Technology Project Justification looks at how building relationships with business leaders and C-Level colleagues helps IT staff to think business first.
Take home: Learn the secrets of building a compelling case for your IT projects — and increase your chances of approval.
Don't Miss a Beat
Wherever you are in your infrastructure journey, a forward-thinking solutions partner can help you navigate complexity and practice the "art of the possible." Sometimes that means disrupting the status quo, but it always means delivering transformative business outcomes.
Sign up on the Ensono Insights content portal and never miss a beat on current platforms and evolving technologies. We promise—no inbox overload. Just weekly updates and fresh insights into the areas of mainframe, infrastructure and cloud.
You'll get a better feel for Ensono's unique hybrid approach to infrastructure management—a forward-thinking approach that helps our clients operate their IT infrastructure for today, and optimize it for tomorrow.
Don't miss the latest from Ensono
Keep up with Ensono
Innovation never stops, and we support you at every stage. From infrastructure-as-a-service advances to upcoming webinars, explore our news here.
Blog Post | October 27, 2023 | Best practices
Blog Post | October 27, 2023 | Inside Ensono
Blog Post | September 21, 2023 | Best practices
Start your digital transformation today.