State + Local Government
Improve the lives of citizens with digital transformation cloud-like solutions that are built to serve and scale.
Build the next generation of digital government by modernizing the citizen experience, while saving money and reducing risk
The mainframe must not stand alone. Maximize its value, don't diminish its strength
The COVID-19 pandemic exposed critical weaknesses in state and local IT systems at every level. With many mainframe workers retiring at a rapid pace and state mainframes aged over 50 years, there is a dramatic need to accelerate modernization toward mission-critical systems. Moving to a Mainframe-as-a-Service (MFaaS) model can present immediate savings of 20%, transform outdated infrastructures and provide expert support, enabling states to serve agencies and citizens faster and more efficiently — while reducing costs significantly.
---
Government must do more with less: exploit hidden savings opportunities
State governments must radically improve the delivery of essential services while reducing costs, modernizing IT and adding new capabilities like cloud. Ensono can help foster closer collaboration between state and local agencies to reduce costs by fully exploiting managed and remote hosting scenarios and detailed, transparent mainframe billing consumption practices. Our solutions free budget and bandwidth to drive innovation while moving assets off your balance sheet, helping you avoid upfront transition costs on hosted mainframe services and infrastructure management to better manage budget and lower TCO.
---
Maintain, secure and control your data, applications and networks
The top security challenges facing state and local government today are the lack of security funding, the accelerated pace of cyber threats and a lack of internal mainframe security expertise.1 You grapple with the increasing vulnerabilities and threats to mission-critical IT infrastructure and applications — and freely admit you are not confident that current people, policies, processes and controls fully protect your systems and sensitive data. Ensono believes it's critical to maintain an updated, regularly assessed security program and health checks. We offer an extensive array of services to assess mainframe security, protect mainframe systems, and detect and rapidly respond to mainframe security threats.
12018 Deloitte/NASCIO Cybersecurity Study, Oct. 2018.
---
Client success in state + local government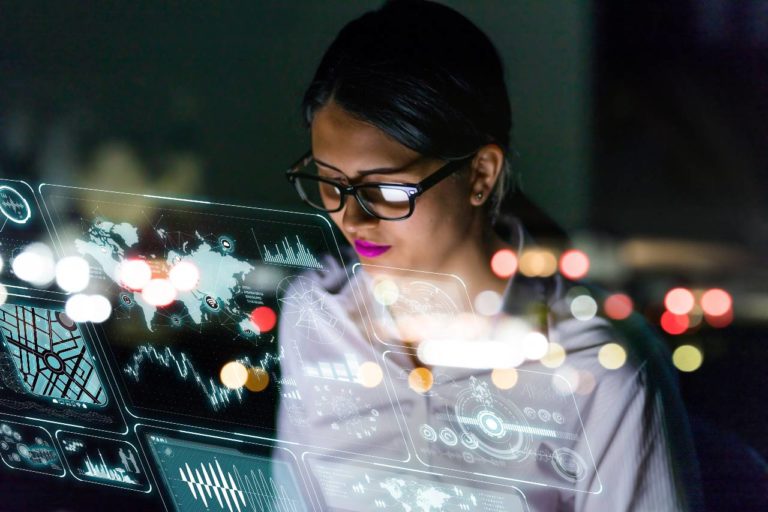 Case Study
Learn how Ensono helped migrate the client's legacy applications off the mainframe and enabled application maintainability on AWS.
Case Study
Learn how Ensono helped replace legacy database with reduced licensing costs and improved batch performance for state agency.
Learn more about how Ensono helps state + local government
Check out our resources now.
Guide | Technology trends
White Paper | Technology trends
Our expertise doesn't stop here. Explore more industries we serve.
Ensono can help you deliver on the promise of digital government today