Our Culture
We're creating a culture that is truly people focused. A place where you can learn, innovate, and explore. We pride ourselves on being a place where everyone can succeed and drive impactful outcomes.
Ensono's core values
Our culture is built on the extraordinary talent and passion of our people. Every day our people bring their ideas, their will to grow, and an enduring sense of adventure to create a place where everyone has a voice, and everyone is empowered to do the right thing. Guiding us in our work are the core values that shape our culture.
Honesty
We're transparent and accountable
Reliability
We deliver on our promises
Curiosity
We relentlessly innovate on behalf of our clients
Collaboration
We thrive as a team
Passion
We love what we do and share our enthusiasm
Ideas start here
Developing impactful outcomes is something we do together at Ensono. We know that great thinking happens when many voices are heard, and people are supported to run with their ideas.
Here's what our associates are saying about Ensono:
We've partnered with Gallup to conduct our Employee Engagement and Ownership survey.
The 2022 survey achieved an employee participation rate of 88%. Our results indicate that we have a culture where associates feel they are growing, heard, and surrounded by team members who are committed to doing quality work. Ensono focuses on people.
Ensono encourages people from different ethnicities to build their career and contribute to the growth of the company. I strongly believe that Ensono primarily focuses on people and presents opportunities for individuals to progress and develop across a range of diversified career paths.
Vinodha
Sr. Systems Engineer, Applications
India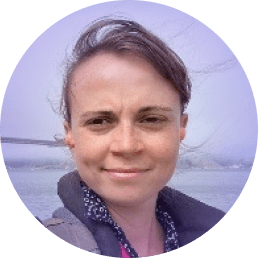 At Ensono, I am in control of my career.
I can advocate for the things I believe are important for my growth. The best career advice I ever received, is that you are your own best advocate. No one else cares as much about your career as you do, therefore make sure to stand up for what you want.
Claire
Solution Architect, Mainframe
England
I knew finding the right organizational and cultural fit was crucial.
Ensono showed that they valued the experiences I had garnered throughout my military career. The most rewarding aspects of my job are definitely the times when I can partner with supported leaders, associates, and across functional teams to solve problems for our associates.
Kevin
Sr. CPE Business Partner
United States
Growth starts here
At Ensono, we think digital transformation is inspiring and challenging work – in the best way. Here your skills and expertise will grow every day, alongside the tech ecosystem. You'll be empowered to do impactful work by influencing mission-critical platforms, modernizing systems, and building innovative applications in partnership with remarkable clients.
Ensono Academies
At Ensono, we're developing the next generation of tech leaders. We're committed to continuous growth and dedicated to nurturing talented individuals to dream big and build bigger.
We make better happen for our associates, clients, and communities.
We're on a journey to fulfill our vision of being a socially responsible company. We dedicate not only funding but also our most powerful and valuable resource – our people – to improve the quality of life where we live and work.
Wherever you are, your next adventure starts here