Finance + Banking
Seize the opportunity to create new sources of revenue with digital transformation solutions for your hybrid cloud.
Reinvent the user experience and exceed expectations with
technology solutions that embrace customers

wherever they are, with whatever they need.
You only get one chance to get your migration transformation strategy right
In the finance and banking industry, you must always be on and available to customers. When migration goes well, everyone's happy. When it doesn't, that pain is felt across the organization and by every customer. The stakes are high, and it's crucial to get it right the first time. Yet most organizations don't understand the intense and unique complexities of successful hybrid cloud migrations in this highly regulated industry. So whether you are migrating or modernizing applications, retiring legacy systems and data centers, or building cloud native applications, you need an objective partner to help you reframe the technology conversation to challenge assumptions — and uncover misperceptions in order to achieve your business goals.
---
Your hybrid cloud might not be as secure as you think it is
Many financial service firms don't fully grasp the regulatory, compliance and governance complexities of security for the hybrid cloud — and subsequently introduce dangerous and avoidable risk. Organizations often believe they have complete visibility and control of their hybrid cloud, relying heavily on manual monitoring and patching, which is a recipe for disaster. Security compliance becomes exponentially more complex in a hybrid cloud, and data can be exposed to risk both in transit and at rest. Ensono's managed security services enable assurance of security and compliance across your hybrid cloud, with proactive strategy, assessments and services. And, you gain a real-time view of threats with Ensono Envision®, our award-winning insights platform that deliver a 360° view of your complete IT estate — from mainframe to cloud.
---
Mainframe modernization amplifies your cloud capabilities
Mergers and acquisitions, competition from cloud native fintechs, heightened customer expectations and intense short-term investor pressure mean that financial institutions must embrace digital transformation to make the most of ever-shifting market dynamics. Traditionally risk-averse financial institutions must balance risk with the innovation. Applications on aging platforms like mainframe offer many benefits but can make it difficult to adapt in an increasingly digital world. Mainframe-to-cloud modernization enhances the value of your mainframe while on your journey to the cloud. Ensono offers the depth and breadth of hybrid technology services you need to accelerate your transformation.
---
Client success in finance + banking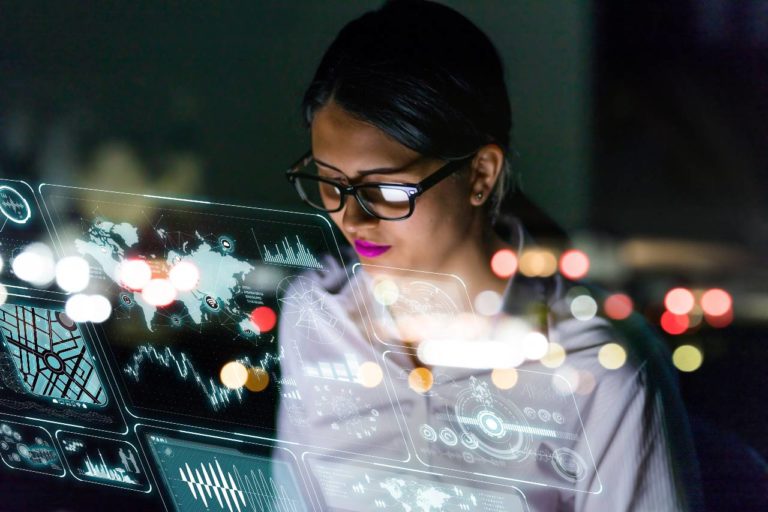 Case Study
Learn how Ensono helped migrate the client's legacy applications off the mainframe and enabled application maintainability on AWS.
Case Study
Ensono delivered an end-to-end IT infrastructure that prioritized this financial services company's mainframe environment.
Learn more about how Ensono helps the finance industry.
Check out some of our latest resources now.
Guide | Technology trends
White Paper | Technology trends
Our expertise doesn't stop here. Explore more industries we serve.
Transform trends and threats into opportunities.