The Power of Procedure: 3 Critical Processes in Public Cloud Migration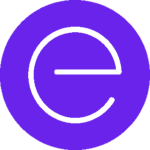 CIOs and senior staff with any degree of tenure can look back with a shudder at a high-profile project or two that failed; maybe even failed miserably.
The wise ones crawled from the wreckage with a newfound conviction that IT meltdowns happen when there are no processes—or the ones that are in place break down. Nowhere is that truer than public cloud migration. It's easy for business leaders to get fired up about the cloud's upside.
But migrating infrastructure and applications to the cloud requires tackling a host of complex organizational issues. In particular, extending IT operations to a public cloud provider requires developing new processes for tracking, governance and billing.
Process: Tracking
Inventory management becomes even more critical in a cloud environment. It's much different than managing a Windows or Linux server environment, where you might have 50 physical servers deployed in your data center and know that they are going to run for three or four years. Compared to public cloud, this is a very static environment.
By contrast, the nature of the public cloud is dynamic. Anyone in your organization can turn compute resources on and off, minute by minute. There can easily be several different accounts started by business units across the organization with a variety of resources provisioned.
Someone on the IT team will need to be in charge of tracking what is running—and making sure that systems no longer in use or no longer needed are shut down. Likewise, it is critical to track utilization to identify over- or under-utilized services. Making the appropriate adjustments will ensure application performance while optimizing expenses.
Process: Governance
Sound governance helps ensure that teams are aligned to effectively govern the size, design, architecture and security of cloud services. Of course, you'll want financial governance processes in place to keep on top of the spend. That starts with baselining your current infrastructure environment so that you can compare against expected cloud expenditures.
Then there's the OPEX/CAPEX question to consider. Cloud computing, initially, is financially appealing because compute, memory and storage can be acquired on a "pay-per-use" basis. With no hardware/software to purchase, companies can fund their needs under operating expense budgets. With a longer term view, businesses can go the CAPEX route and purchase resources outright—thus capitalizing assets.
What's the best approach? It depends. Note that when you go all-OPEX, you could spend more over time than if you paid for a particular compute unit upfront for 12 or 36 months.
In fact, you could potentially save 40 to 50 percent of the total cost over that period of time as compared to an OPEX approach.
Finally, you'll need to establish processes for operational and security governance: Who is authorized to perform various functions? What do you do if someone moves from one group to another? Are they removed from the cloud and their authorization revoked? You'll also want processes in place to ensure that you are deploying operating systems, network configuration and security tools in accordance with your organization's established security standards.
Process: Billing
Having processes in place to track cloud resource usage is critical. The finance team will need to prepare inventories, review invoices and possibly charge back compute resources to specific departments.
It is also of critical importance to identify the team(s) involved in the monthly review of invoices for accuracy and to address any discrepancies with the public cloud provider. This gets more complex when there is a mix of OPEX- and CAPEX-acquired services, and accounting for these in the financial system.
The charge-back model can be a challenge for organizations that have not had to account for resource consumption before. Processes will need to be created to inventory—and justify—each server and application as it is moved to the cloud. As an alternative, some organizations implement a show-back process, where management can see where cloud resources are being used, and then slowly migrate to a full-fledged charge-back model.
Leadership Matters
Successful cloud migration depends greatly on organizational change. Driving new processes can only be achieved through strong leadership. The starting point is to create a clear vision of the desired outcomes. Then, ask yourself this: Does your organization have the culture and the processes in place to maximize the potential of the public cloud? If not, it may make sense to have an experienced managed service provider help guide the way. Ensono has developed proven processes around tracking, governance and billing to help clients successfully leverage public cloud services.
Don't miss the latest from Ensono
Keep up with Ensono
Innovation never stops, and we support you at every stage. From infrastructure-as-a-service advances to upcoming webinars, explore our news here.
Blog Post | May 29, 2023 | Technology trends
Blog Post | May 26, 2023 | Technology trends
Blog Post | May 26, 2023 | Best practices
Start your digital transformation today.