Enhancing the Retail Customer Experience – Why Cloud is Key to Always-on IT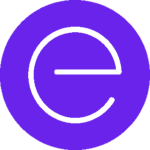 In my first two blogs in this three-part retail IT series I looked at how public cloud can support retailers with the agile development capability needed for rapid prototyping and deployment, and with managing demand through unpredictable spikes. In this final blog in the series I will look at the importance of a resilient IT platform in today's retail environment.
As new channels of business interaction are developed, customer demand for instant access at any time is increasing. In response, the IT service delivery model has had to evolve from supporting a typical 9-5 'business day' into a constantly available environment that is both resilient and secure, particularly in the context of high profile data breaches and new regulations such as the EU General Data Protection Regulation.
The challenge of maintaining an always-on environment
Traditionally, IT would have been able to do necessary backups and batch processing outside of the 9-5 day and overnight. Today, however, retailers must build a platform to deal with constant customer demand and be able to perform backups and batch processing even though the application is still up and running. This requires multiple instances and, if done on-premise, it involves significant investment in physical infrastructure and technology, with constant updates for security or functionality.
The public cloud, however, provides the high availability functions needed within a modern retail IT environment. A lot of the infrastructure elements are available in a virtual form within the public cloud and techniques for protecting data or services are included in the core services.
High availability built into the public cloud
Public cloud providers have built resilience and security into their platforms. According to analyst Gartner, for example, public cloud infrastructure-as-a-service workloads will suffer at least 60 per cent fewer security incidents than those in traditional data centres through to 2020.
This includes cloning of the data and server infrastructure locally within a datacentre and remotely with geographical separation, creating an ability to provide exceptional recovery time and recovery point capabilities. And this can be coupled with automated backup and disaster recovery plans to quickly and consistently recover systems. Load balancing also enables redundancy in connectivity between users and applications, mitigating a single point of failure.
Think about the user experience. In retail it is extremely demanding. Customers want fast and instant access, simple navigation and always-on availability. In the public cloud, developers have access to a wealth of tools and services, designed to build resilient applications that provide content quickly on a global scale. Developing the application in line with modern techniques and technologies means resilience can be built into the application and augmented by the infrastructure elements. If the application utilises platform services (PaaS) from the public cloud, then resilience and data protection are built into the service directly.
Enhancing the customer experience, improving resilience
Microsoft, Amazon and other cloud vendors have built a massively scalable platforms such as Azure and AWS, investing millions in infrastructure and platform services. As we have seen across these three retail IT blogs, all this investment can be brought to bear quickly for retailers – delivering agility, scalability and resilience in the process. Public cloud enables an IT environment that creates customer delight with performance and resilience automatically built in, scaling to meet demand aggressively with fail-over if required.
Ultimately, public cloud can power a digital transformation for legacy retail organisations and accelerate the minnows to rapid business growth.
Don't miss the latest from Ensono
Keep up with Ensono
Innovation never stops, and we support you at every stage. From infrastructure-as-a-service advances to upcoming webinars, explore our news here.
Blog Post | June 2, 2023 | Technology trends
Blog Post | May 29, 2023 | Technology trends
Blog Post | May 26, 2023 | Technology trends
Start your digital transformation today.