How Retailers can Enhance the Customer Experience With Agile Development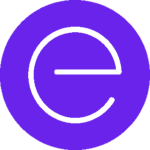 It's tough times for retailers, particularly on the high street. Major retail chains are either restructuring to cut costs or, worse still, going into administration with the loss of thousands of jobs. It's a list that includes famous names such as House of Fraser, Mothercare and Poundworld.
The battle is on many fronts. Traditional bricks-and-mortar retailers, in particular, face increasing competition from new and agile online-only rivals that aren't lumbered with the high cost base of a large physical store estate and the rising rents and business rates that come with that footprint. Online continues to gain market share and market analyst Forrester predicts that a third of non-grocery retail sales will be online by 2022 – that's up 25 per cent from 2017.
Retail challenges and pressure on traditional IT
Customer expectations are also changing. Customers today are omnichannel shoppers who research, compare and purchase items across physical and digital channels. Those customers expect experiences that are instant, seamless, connected and personalised. And retailers must maintain this consistent high level of customer experience while managing the unpredictable nature of spikes in demand around seasons, the weather and holiday events.
All of these factors put pressure on traditional on-premise IT models, which require huge capital investment to enable rapid development and also provide scalability and resilience.
However, one of the areas where IT can support the business more effectively is the focused use of public cloud to deliver IT capacity on demand. Public cloud has the potential to radically change the price point and ability to react to urgent business demand.
Public cloud – a game-changer for retailers?
There are three key areas where the public cloud can support the creation of a better experience for customers in the retail sector. These are the development of the user experience interface, managing demand and platform performance, and enhancing the user experience with a continuously available platform. In this first blog in a series of three we'll focus on the user experience interface.
In today's ultra-competitive retail environment, the user experience on a mobile phone application, website, or kiosk location is vital to ensuring a delighted customer and repeat business. Differentiation and simplicity of these experiences is all about the back office team of marketing, developers and agencies working together to introduce change in an agile approach. Industry wisdom dictates that customers react well to regular updates of the experience interface and that it positively impacts the basket size and retention of a client.
The challenge for retailers and their IT teams is that the ability to prototype and deliver rapidly requires an agile development methodology. In the traditional world of IT, the assets required to support this type of rapid development approach would have to be procured, installed and provisioned. This requires capital expenditure, expertise and extended time to execute.
Agile development and 'disposable IT'
Switching to the public cloud, however, gives developers and marketers access to infinite resources for development, code testing and market beta deployment. Development teams can work in an agile methodology, introducing new customer experiences rapidly and exploit cloud services and tools to prototype, import application logic or deliver web or mobile presence.
Instead of static physical investment the cloud offers the ability to provision what could be called 'disposable IT', including limited life, cutting edge resources, consumption-based billing and immediate self-service provisioning. And it enables the testing of multiple things at the same time.
Developer assets and configurations can be automatically created and cloned to provide consistent and speedy deployment. Tools such as PowerShell, JSON, and script templates capture the process and order for creating IT resources, to enable the automated provisioning process. Once dynamically deployed the network can divert users to the new experience for testing the impact of the new experience. Items such as customer journey navigation, basket value and transaction completion can be measured and tested prior to promoting or destroying the development configuration.
Multiple clones can be used to provide a development lifecycle of different versions, which can be rapidly brought into production. Each new version of the website and mobile application will positively impact the business revenue and customer retention measurements. And each clone can be created or destroyed and recreated rapidly.
Put simply, the public cloud enables retailers to become much more agile and rapidly test and deploy new versions of mobile applications and websites in response to changes in the marketplace and customer expectations.
Don't miss the latest from Ensono
Keep up with Ensono
Innovation never stops, and we support you at every stage. From infrastructure-as-a-service advances to upcoming webinars, explore our news here.
Blog Post | September 21, 2023 | Best practices
Blog Post | September 21, 2023 | Best practices
Blog Post | July 10, 2023 | Inside Ensono
Start your digital transformation today.