How Retailers Can Manage Unpredictable Demand in the Cloud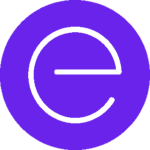 Retailers are under pressure on many fronts today, whether it's the threat from new online competitors, changing customer habits or the high costs of a traditional high street store footprint. In my first blog post, in this three-part series on retail IT I looked at how the focused use of public cloud can support the business more effectively in the retail sector. Public cloud can deliver IT capacity on demand and help developers and marketers create a better customer experience interface.
In this second blog post in the series I want to explore how public cloud can help retailers tackle the perennial challenge of dealing with peaks in demand across the year. Unlike other sectors, retail is very spiky. It can be extremely volatile, with sudden peaks in demand in response to marketing campaigns, the weather (particularly in the UK), seasons and events such as the end of month pay day. The challenge for retailers is that even if they know when these events occur it can be difficult to predict the size of the spike in demand. Events such as Black Friday, which has in recent years extended from the US to the UK, can see retail website traffic triple on usual volumes.
The provisioning dilemma for retailers
Yet retailers must still deliver a consistent high level of customer experience despite the unpredictable nature of these spikes in demand. This puts pressure on traditional on-premise IT models, which require huge capital investment to provide that level of scalability. With traditional IT, the approach would be to provision resources based on a predicted peak with some additional headroom. This requires expensive IT hardware purchases, which are then left idle for large portions of the year in between the spikes in customer demand until those resources are needed.
Even then this approach often breaks and might not be viable in the very volatile retail business environment. Customers want and expect a consistent and fast experience. Some forgiveness might be offered for poor network connectivity, but the application capabilities must deliver the best possible experience.
Retailers must deal with two issues in tackling this need for scalability. First, how to drive cost efficiency for the IT platform and, secondly, how to enable a consistent user experience. The public cloud is ideally positioned to address both of these challenges.
Automatically scaling up or out to meet spikes in demand
Public cloud removes the element of guesswork to this provisioning dilemma. Dynamic provisioning and consumption-based billing for IT assets will ensure that a retailer can scale the application up or out to meet business demands automatically. It enables retailers to schedule a change in resource size based on predicted demand, such as Christmas, or load demands due to a forecast spell of hot and sunny weather.
Load Balancing, network configuration, compute, storage and security can all be built into cloud templates to ensure all elements of the required environment can be dynamically provisioned to meet business goals.
Importantly, the customer experience can then be kept consistently high with the help of dynamic provisioning because it offers more resource capacity before it impacts the experience of the users.
Switching to the public cloud also means there are none of those expensive on-premise hardware resources being left idle for the majority of the year. Consumption-based billing enables budget to be managed effectively, utilising newer technologies immediately and paying only for those resources used for the period.
Don't miss the latest from Ensono
Keep up with Ensono
Innovation never stops, and we support you at every stage. From infrastructure-as-a-service advances to upcoming webinars, explore our news here.
Blog Post | October 27, 2023 | Best practices
Blog Post | October 27, 2023 | Inside Ensono
Blog Post | September 21, 2023 | Best practices
Start your digital transformation today.