Don't Just "Keep the Lights On" – Modernize Your Microsoft Workloads on AWS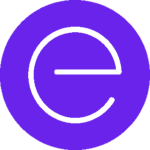 As the market leader for server operating systems, the majority of the existing enterprise data center footprint runs on some version of Windows Server. Of those millions of enterprise servers and VMs in the world that rely on Windows operating systems to facilitate their critical applications and data, a great deal of them are still running on end-of-life versions, like 2003.
Why would companies risk running business-critical IT on unsupported Microsoft legacy systems? Rather than dishing out criticism, let's discuss some of the reasons behind it.
"If it isn't broken, it doesn't need fixing."
This is the mentality of some enterprises toward their Microsoft legacy – keep the lights on, and no more. And they are suffering vast performance losses, and putting their applications and data at great security risks.
But this inaction isn't entirely unwarranted. For any company trying to modernize, the obstructions can be both daunting and complex.
If you are still running legacy Windows, it is likely for a variety of reasons. Perhaps you're locked in with application vendors that don't support newer versions. Or maybe your tooling procedures were written specifically for Windows 2000 or 2003, and rewriting them would take up too much time and resources for you to justify in the short-term.
Maybe some of your supported legacy applications don't possess the necessary code to easily port an upgrade, or worse, you lost the source code and no longer employ the original developers.
Then there's the imposing and likely reality that modernizing would necessitate a laundry list of downline upgrades and costly license replacements – databases and connectors, middleware, possibly even an entire revamp of your domain. All of this could take weeks, even months, cause disruptions to the business, and require a huge investment of time and resources.
Suffice it to say, moving from 32-bit legacy Windows to 2012 or 2016 can present quite a few challenges.
Sure, upgrading to 2008, then to x64 version, could provide a more manageable transition for some, but there are still a multitude of time-consuming, resource-demanding changes that must be made. So, should it really come as a surprise to anyone that so much of the enterprise data center footprint is still running on legacy Windows?
The short answer is, no, not really. But that doesn't negate the fact that running legacy Microsoft workloads can lead to catastrophic security and performance issues.
And if they aren't already causing these issues, do you really want to wait until they do? Domain dependencies, licensing complexities, and vendor lock-in may be cumbersome hurdles, but they are not unresolvable. There are ways to address them without bringing disruptions to the business, and AWS is the ideal platform to do so.
Microsoft on AWS: beneficial short- and long-term
AWS provides a multitude of benefits for startups and enterprises alike – reduced TCO through paying for infrastructure only as needed, agility to add and replace resources on-demand instead of manually provisioning bare metal servers and equipment, and infinite scalability to increase and decrease capacity with demand via automated API and CLI calls.
But the advantages of AWS are significantly easier for startups and small companies to leverage than they are for mid-market companies and enterprises. This is no news to anyone.
What may be illuminating to you though, is that AWS can provide quick gains for legacy Windows, SQL and other Microsoft applications in the name of cost, performance and security. More importantly, it can make modernizing for the long-term far easier and more cost-efficient than on-premises infrastructure.
Here are some of the key benefits to moving your Microsoft workloads to AWS:
Lift and shift Windows 2003 and 2008 workloads and realize a minimum of 10% cost savings, without having to modernize applications.
Reduce TCO and avoid CapEx investment needed to upgrade entire domain and workload dependencies with on-demand infrastructure and fully compliant Windows Server and SQL licenses bundled with Amazon EC2 instances.
Improve security and performance by executing in-place upgrades to newer versions of Windows Server with no disruptions to business as usual.
Modernize Windows Server legacy applications by leveraging AWS Windows and .NET Developer Center tools, documentation, and code samples.
Increase availability by leveraging HA architecture deployments with low-latency, resiliently connected availability zones.
Gain synchronous storage replication needed by some applications that AWS natively offers.
Enhance application flexibility by deploying in single geographic regions in a highly available manner, or in multiple geographic regions to solve global disaster recovery requirements.
If you're running legacy Microsoft workloads on-premises and are finding it hard to modernize, you aren't alone. But continuing to procrastinate upgrading will only diminish workload performance, and put data security and compliance at greater risk.
Don't wait for the lights to go out. Take the first step toward modernizing your legacy Microsoft workloads by partnering with an audited AWS Managed Service Provider with Microsoft Workloads Competency status.
Don't miss the latest from Ensono
Keep up with Ensono
Innovation never stops, and we support you at every stage. From infrastructure-as-a-service advances to upcoming webinars, explore our news here.
Blog Post | June 2, 2023 | Technology trends
Blog Post | May 29, 2023 | Technology trends
Blog Post | May 26, 2023 | Technology trends
Start your digital transformation today.