What Does Migrating to S/4HANA Mean for SAP Users?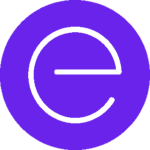 By now, the benefits of the public cloud are no secret – lower TCO, faster time to value, rapid provisioning and scaling of resources, commercial flexibility, enhanced security and streamlined operations through automation; the list goes on. But when it comes to migrating business-critical applications like SAP, enterprises can get hung up.
Not only are SAP applications foundational to the enterprise, they're often monolithic and tied to a multitude of legacy systems and other apps. So moving them to the public cloud isn't typically a simple lift-and-shift.
But, SAP users have another equally crucial decision to make in the coming few years that pertains strongly to their cloud considerations: what to do about SAP S/4HANA.
Decisions, decisions…
SAP S/4HANA, SAP's next-generation business suite and database all-in-one, combines the in-memory, real-time analytics and simplified data model of HANA, with a digitally obsessed, Fiori-based suite built specifically for it.
It's SAP's biggest innovation since R/3. And it will require big changes for users.
By 2025, both relicensing and support for Oracle runtime DBMS, and any other third-party databases, and mainstream support for Business Suite 7 or Business Suite powered by HANA will end.
In other words, SAP users have a lot to decide in the coming few years – namely, whether SAP is part of their long-term strategic roadmap, and if so, when and how to migrate to S/4HANA.
For SAP users running Business Suite on HANA, they gain the advantages of its simplified architecture, speed, and reduced footprint. But they still must eventually change the backend and restructure parts of the application layer to upgrade to S/4HANA. Business Suite 7 users not on HANA have the choice of migrating to HANA as an intermediate step, and upgrading to S/4HANA later, or, performing a full platform re-implementation in one fell swoop.
Any way you look at it, moving completely to S/4HANA will be a huge investment and likely a multi-year project, especially if disruptions to the business are to be avoided. The good news is, there's a perfect place to deploy it.
S/4HANA in the public cloud
As businesses continue to beef up digital transformation initiatives, the demands placed on enterprise applications like SAP grow. Consequently, enterprises are looking to the public cloud to meet them, with Amazon Web Services leading the way.
With AWS as a certified SAP global technology partner, SAP has been vigilant of public cloud growth – it's one of the primary reasons they designed S/4HANA the way they did. "It has to be understood that the deployment in the cloud has a principal advantage when it comes to the implementation of new functionality," states Hasso Plattner, co-founder of SAP SE.
SAP continued its public cloud push earlier this year by announcing release of the public cloud edition of S/4HANA. They remain vocal however, that they want their customers to move to the cloud at their own pace.
Even so, with the full stack move SAP S/4HANA necessitates, and so many proven benefits of SAP on the public cloud already, SAP users should consider executing their migrations on AWS. Here's why:
SAP to AWS "FAST" Migrations: SAP and AWS have partnered to create tools and best practices that AWS Managed Service Partners like Ensono have been trained on that enable secure and efficient migration of any SAP workload to AWS, where they can be quickly sized and validated as a test environment, moved to HANA, or converted to SAP S/4HANA.
Flexibility: AWS provides a bring-your-own-license model, and an unrivaled offering of SAP certified instances equipped with HANA-supported operating systems, SUSE Linux Enterprise Server and Red Hat Enterprise Linux.
Scalability/no capacity planning: On AWS, no capacity planning is needed. When memory, storage or compute needs rise, infrastructure resources can be rapidly scaled on demand, both up or out – a huge boon for S/4HANA, Business Suite on HANA, or any SAP environment.
Reduced TCO: Since S/4HANA only runs on x86 or IBM POWER servers, on-premises migrations will demand significant hardware investment for many. With the on-demand resources and pay-as-you-go pricing model of AWS, this can be avoided, and CapEx can be replaced with OpEx.
Agility and speed: HANA's speed and performance is impressive, but setup on premises is anything but fast. With AWS, you can provision infrastructure in hours or days, not weeks or months, and reduce time to value through quicker POCs and shorter project cycles.
Accelerated innovation: Digital transformation demands investing in new technologies and business models to improve customer experience. S/4HANA on AWS provides both, accelerating innovation and affording enterprises ripe opportunities for greenfield or brownfield projects.
As consumers demand for richer, more personalized customer experiences, business leaders are placing more pressure on their IT organizations to produce change. IT leaders must learn how to best leverage the public cloud and drive innovation and enable digital transformations for their businesses.
The move to S/4HANA may require SAP users to consider their public cloud strategy (and ERP strategy) outside their preferred timeline, but at a time when those slowest to change are more subject to fail than ever, the pressure could be game-changing – and will be for the enterprises who act decisively.
As an SAP Partner certified in both Cloud and Hosting services, and an audited AWS Managed Services Partner, Ensono can help make your HANA migration easier and more cost-effective through AWS. Learn more here.
Don't miss the latest from Ensono
Keep up with Ensono
Innovation never stops, and we support you at every stage. From infrastructure-as-a-service advances to upcoming webinars, explore our news here.
Blog Post | October 27, 2023 | Best practices
Blog Post | October 27, 2023 | Inside Ensono
Blog Post | September 21, 2023 | Best practices
Start your digital transformation today.