3 Elements Millennials Want in the Workplace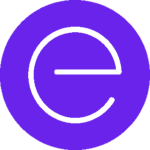 It is increasingly critical for IT companies to recruit top talent as their workforce veterans prepare to retire. 85% of companies know they need to do a better job at engaging millennials, but they need to consider what is required to attract and retain this next-generation workforce that will contribute to the company for years to come.
Hint: Don't get hung up on purchasing ping pong tables and cappuccino machines.
The modern millennial workplace
As I approach college graduation, I have been researching as much as possible about places to work and referencing my own exposure to various workplaces and their respective cultures. The goal is to learn about different company cultures and find a company whose internal culture and values align with my own.
During my internship, I interviewed 20 of my fellow interns on what they are looking for in an employer. Here are the top three responses I received – all which coincide with my research findings:
To have purpose. Millennials want to have purpose in the office. Explaining how the work they are doing contributes to the overall success of the project and fits into the larger scope of the business can help them see the purpose in their work.
To have the flexibility to work and play. Millennials like to work, but also like to have fun. They may appear to act differently than you're used to seeing – but really, they are looking to enjoy themselves alongside their co-workers. This could take many forms – it could be knocking down pins at the bowling alley, or even going to a sports game with the team. The NextGen workforce likes the idea of socializing over an outing because it helps us build relationships.
To express their thoughts and opinions. Personal devices have provided millennials with a constant flow of information – exposing them to media, news, and pop culture at a younger age than their predecessors. Because of this different perspective, you might find that millennials will have unique ideas to bring to the table. They love to express their thoughts and have their voices heard, so make sure to include them whenever possible. Just remember, millennials have the same goal in mind as you – they want to contribute to a collaborative, exciting place where great things happen.
The millennial impact
Companies with an open-minded work environment will attract top millennial talent. When millennials are in an environment where their unique perspectives are heard and encouraged, new ideas will thrive and innovation will be born. As the IT industry develops over the next few years it will become apparent which companies are successfully attracting and retaining the next generation workforce.
Don't miss the latest from Ensono
Keep up with Ensono
Innovation never stops, and we support you at every stage. From infrastructure-as-a-service advances to upcoming webinars, explore our news here.
Blog Post | September 21, 2023 | Best practices
Blog Post | September 21, 2023 | Best practices
Blog Post | July 10, 2023 | Inside Ensono
Start your digital transformation today.