How the IBM z14 Release Warrants a Deeper Mainframe Conversation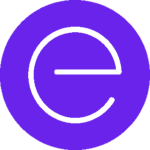 Escalated encryption capabilities answer market demand
The unveiling of IBM's latest mainframe offering, the IBM® z14, was impressive. By introducing data encryption at scale, the IBM z14 now offers mainframe security capable of extending across applications, data, devices and networks. The market timing for expanded encryption functionality is ideal. Businesses are struggling with the dual and distinct challenges of the global cybercrime epidemic and the ever-looming 2018 enforcement date for the General Data Protection Regulation.
Cybercrime threats continue to evolve and accelerate. Only four-percent of lost or stolen data since 2013 was encrypted. The vulnerabilities and risk exposure on enterprise systems are evident, the "bad guys" are lurking and cybercrime is headed toward making an estimated $8 trillion impact on the global economy by the year 2022.
Adding fuel to the fire is imminent pressure for organizations doing business in Europe to comply with General Data Protection Regulation (GDPR) by May 2018. GDPR mandates that organizations must keep data encrypted. Otherwise, if a data breach occurs and no encryption is detected, enforcements can run up to four-percent of the organization's annual worldwide revenue or €20 million.
Up to this point, encryption at scale has been cost prohibitive for many organizations to accomplish. The IBM z14 directly addresses those challenges by making universal encryption more efficient and cost effective. In order to take advantage of the IBM z14's pervasive encryption capabilities, organizations will require IBM-specific tools to manage it. Other Independent Software Vendors (ISV's) are in the process of certifying their software tools.
Extending the mainframe's runway and relevance
Beyond the pervasive encryption functionality introduced with the IBM z14, another key takeaway of this release is found in the way it illustrates the enduring relevance of the mainframe in today's business climate.
According to IBM's press release, the IBM z14 will continue supporting critical industries like healthcare, banks, airlines and retailers who depend on millions, sometimes billions of transactions per day, including:
87% of all credit card transactions and nearly $8 trillion payments a year.
29 billion ATM transactions each year, worth nearly $5 billion per day.
Four billion passenger flights each year.
More than 30 billion transactions per day – more than the number of Google searches every day.
68% of the world's production workloads at only six percent of the total IT cost.
The investment and effort poured into the IBM z14 extends the mainframe's runway and underscores the fact that mainframes aren't going away any time soon. For many businesses, mainframes are a core organizational asset that underpin mission-critical activities which generate large and irreplaceable revenue streams.
Prioritizing succession planning with a proactive mainframe strategy
Whether you take advantage of the IBM z14 or stay where you are, your mainframe operations need to be continuously supported for the foreseeable future. To accomplish this goal, your organization needs a succession plan that accounts for ongoing mainframe operations and the workforce supporting them. A discussion about mainframe succession planning during a recent SHARE conference revealed concerning statistics:
50% of companies attending did not have a mainframe succession plan.
35% of attendees had a plan but lacked the budget or management support to implement it.
And a mere 15% of companies attending the event had a succession plan that's working.
Identifying where your organization falls on this continuum can be informative in understanding the next moves for your mainframe strategy. The IBM z14 can represent an opportunity to upgrade and capture new capabilities that better support current business requirements. The pending release can also simply serve as a catalyst to carefully consider the mainframe's role within your organization and create a viable succession plan to support it. Regardless of which direction the IBM z14 takes your business, the time to start the conversation is now.
Stay in front of issues that impact your mainframe infrastructure. Sign up for our Insights updates here.
Don't miss the latest from Ensono
Keep up with Ensono
Innovation never stops, and we support you at every stage. From infrastructure-as-a-service advances to upcoming webinars, explore our news here.
Blog Post | September 21, 2023 | Best practices
Blog Post | September 21, 2023 | Best practices
Blog Post | July 10, 2023 | Inside Ensono
Start your digital transformation today.