Opportunities Within the Mainframe Career Journey, from a Millennial Perspective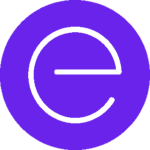 As a CICS mainframe systems programmer who began my career within the past few years, I was excited for the opportunity to travel and present at an industry conference.
I arrived at the SHARE Providence 2017 event on August 6, meeting with mainframe veterans and newcomers throughout the week at various technical and networking sessions.
My co-presenter, Director of Mainframe Services, Ken Harper, coached me to help prepare for my first professional speaking opportunity. It was a new experience to speak to an audience of mainframers that were interested in our topic, Strategies for the Diminishing Mainframe Workforce.
The retirement of mainframe talent is happening rapidly and companies are worried about how their mainframe operations will carry on. I'm someone who is part of the solution to this widespread problem and only graduated college a handful of years ago.
A few days after our presentation, I found myself sending and accepting new LinkedIn connection requests from the C-Suite at some well-known companies. At the conference, there were also NextGen presentations by the likes of CA, Compuware and BMC that encouraged us to begin using the latest tools such as IBM IDZ and zOSMF.
How did I get here? My first position was in technical service support, then I was promoted to mainframe systems programmer and joined the CICS team in early 2017.
At the moment, I'm mentoring my replacement and have begun the knowledge transfer to them as I move into my new team.
Currently, I'm part of the CICS team, my role is maintaining client systems by installing and applying maintenance and support CICS and MQ on z/OS, as well as supporting ISV's and keeping them up to date and interact with vendors to troubleshoot and resolve any issues.
Looking back, I never thought of myself as a mainframer until my last few semesters at Northern Illinois University.
While finishing up school, I met with recruiters at school-sponsored job fairs. One of my now-colleagues convinced me to follow the path to a mainframe career after he made me realize almost every business relies on a mainframe.
After taking a holistic look at what a mainframe career has to offer (job security, excellent salary potential) I decided to take the road less traveled and become a millennial mainframer.
At the time, many of my fellow Computer Science majors were committed to the career paths of software developers and mobile developers. These are careers that are also in high demand, but what a college graduate chooses should be about where they can thrive and what they love to do.
You can also learn more about the millennial mainframe experience from my some of my colleagues here.
Don't miss the latest from Ensono
Keep up with Ensono
Innovation never stops, and we support you at every stage. From infrastructure-as-a-service advances to upcoming webinars, explore our news here.
Blog Post | May 29, 2023 | Technology trends
Blog Post | May 26, 2023 | Technology trends
Blog Post | May 26, 2023 | Best practices
Start your digital transformation today.