AWS re:Invent 2017 Roundup: Our Biggest Highlights and Takeaways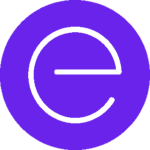 The evolution of public cloud has taken on a motion of its own over the past five years, with $20-30B in revenue forecasted in 2018. All of the public cloud providers have created venues where their end users, partners and influencers can learn, touch and experience what has been done and what is to come within their platforms.
As a partner of these providers, the criticality of Ensono's presence and education becomes uber important. We need to be able to do great things for our clients and having the information and thought leadership from events such as these becomes priority number one.
Last week, Amazon Web Services (AWS) addressed an audience of over 40,000 attendees, consisting of partners, sponsors, clients and prospects, across four major event centers – Aria, MGM Grand, The Mirage and The Venetian in their attempt to do their part. The scale and size of AWS re:Invent 2017 was, and still is, staggering. And the content was equally impressive.
Chock-full of hands-on workshops, case studies, certification courses, diverse sessions, and opportunities to engage one-on-one with sponsors, managed service providers (MSPs), independent software providers (ISVs) and system integrators, attendees got far more than their money's worth – us included.
Mission-critical re:Invent insights
Ensono had a team of our cloud experts in attendance, who, along with absorbing tons of insights from the sessions they attended, spent lots of time chatting with fellow attendees at our booth about all things AWS and IT, particularly enterprise applications such as SAP and Microsoft.
Here are some key insights our team took away:
Not all SAP deployments are created equal: SAP on AWS has been an increasingly prominent discussion in the IT community, and that certainly didn't change at re:Invent. AWS not only helps reduce total cost of ownership (TCO) and increase agility, but also improves availability. An estimated 88% of unplanned SAP outages are human or mechanical (hardware) errors. Nearly 50% of enterprise IT respondents of a live-survey said they'd experienced a business-impacting outage in their data centers within the previous 12 months.
As SAP becomes an even more critical to digital transformation initiatives, and availability issues and DR costs grow as pain points for on-premise users, enterprises are increasingly looking to AWS to run their SAP production deployments. But many organizations who believe they've designed them for high availability aren't considered by AWS as "Well Architected."
What does this mean? It means that these customers won't qualify for the updated 99.99% EC2 Availability service level agreement (SLA). Because of this, MSPs are being sought to help with designing and deploying SAP infrastructure in order to comply with "Well Architected Framework" best practices.
All the SQL savings one could wish for: Like SAP, Microsoft workloads on AWS have been growing in use and excitement. When it comes to SQL Enterprise, most, if not all AWS users are aware of the availability and licensing benefits of leveraging low latency, always-on replication between Availability Zones, which require only one SQL node in each AZ. This is in contrast with the three-node solution needed for Azure SQL deployments, which typically require two in the primary location, and one in standby. To have an entire second facility with a big enough network to keep two nodes in sync on-premises becomes even more difficult and costly.
The licensing cost savings with a two-node SQL Enterprise deployment as opposed to three can be huge, especially for enterprises with large footprints. But what about SQL Standard? Well, AWS has officially made the same solution available for it as well.
By using x1 instances and scaling up to the maximum core and memory configurations allowed within SQL Standard licensing, it's now possible to design even more cost-efficient HA deployments across AZ's in AWS. While the solution does require a 3rd party add-on from SIOS to replicate volumes, the licensing, availability and latency benefits are monumental for AWS customers.
Navigating the AWS journey: Through conversations our cloud experts had with attendees, we discovered that many AWS customers struggle to understand where a Managed Service Partner fits in in their AWS roadmap – what their most pressing needs are and how to go about choosing an MSP.
Overwhelmingly though, most are clear on wanting a partner who moves up the stack, managing and monitoring at the application level. They want an MSP who not only manages their infrastructure in AWS, but also integrates with their deployment lifecycle. This is something MSPs are becoming more and more well-versed in.
On the other hand, businesses who are just getting started with AWS are, by and large, overwhelmed with the number of services and features, and how to effectively leverage them – perfect candidates for managed services. As the market of new adopters burgeons, and AWS services grow, MSPs are expanding their services capabilities, and moving higher up the stack to meet these growing new demands.
Christmas came early
Every year, re:Invent serves as the prime opportunity for AWS to flex their R&D muscles and get customers excited about their newest services. This year was certainly no exception.
On top of their already gargantuan portfolio of 110 core cloud services, AWS announced the release of 17 new services, along with 44 additional service features, upgrades and products. Among them, some of the most anticipated and exciting were:
Ready, set, innovate
AWS re:Invent was, as always, one of the most exciting IT events of the year. With so much industry-disrupting, business-changing innovation being pumped out by AWS, it's no wonder why enterprises are increasingly adopting the public cloud leader and making it the centerpiece of their digital transformation plans.
But as AWS, and cloud solutions, continue to rapidly grow, in both the immense business value they bring and the innovation they enable, businesses will look increasingly to MSPs to help them make sense of it all – to maximize the transformative power of AWS successfully navigate their cloud journeys.
Where are you on yours?
Don't miss the latest from Ensono
Keep up with Ensono
Innovation never stops, and we support you at every stage. From infrastructure-as-a-service advances to upcoming webinars, explore our news here.
Blog Post | September 21, 2023 | Best practices
Blog Post | September 21, 2023 | Best practices
Blog Post | July 10, 2023 | Inside Ensono
Start your digital transformation today.