A Recipe for Digital Transformation | Enterprise Apps and AWS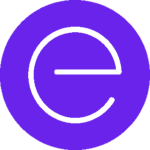 When the Amazon Web Services (AWS) public cloud was first introduced to the world, users were largely comprised of "born in the cloud" startups – small companies who built their IT from the ground up, developing distributed, highly scalable Web and mobile applications with ease. No data centers to maintain, no legacy slowing them down, no enterprise application estates to manage.
They were free to exploit AWS in whatever capacity they wanted to, unencumbered by the problems most mid-market companies and enterprises constantly face.
But with a decade of relentless growth under their belts, AWS is solving the enterprise's problems too, enabling digital transformations across industries. And fittingly, for many enterprises, at the core of these transformations are enterprise applications.
Enterprise solutions for enterprise challenges
Enterprise applications are the central nervous system of a business. From databases that manage loads of highly sensitive and regulated data, to ERP and CRM software that help facilitate crucial business functions and operational processes, they are mission-critical in every sense of the word. Naturally, they must be secure, available, and high-performing 24×7. When they aren't, the losses to a business, and its customers, can be gut-wrenching.
As AWS's services and Partner Network of MSPs have grown, and the demands placed on IT organizations to drive digital transformations have increased, the scene around enterprise applications on AWS has shifted drastically.
Enterprises are beginning to discover that Microsoft legacy workloads can be lifted and shifted for immediate cost savings and boosts in performance and security, and modernized more easily in the long term, and that SQL deployments can be reduced to two nodes, while still improving availability.
They are starting to see that as design requirements and business expectations of their SAP estates increase, AWS can help them execute projects and develop solutions faster, streamline operations and compliance, and rapidly rightsize resources with demand. And with the forced migration to SAP S/4HANA, these advantages become even more compelling to SAP users with large estates.
On top of this, once-skeptical enterprises are discovering that security of critical workloads can be improved in AWS, by writing rules and policies into code-based infrastructure templates (via CloudFormation), and enforcing them consistently through configuration scripts and advanced automation.
The AWS that only appealed to the agile startups with no legacy or massive enterprise estates to manage, is no longer. Now, AWS provides a platform where enterprises and mid-market businesses can develop new solutions just as quickly, reduce technical debt, improve security, and accelerate their digital transformations – starting with enterprise applications.
Navigating the road to AWS
Of course, after spending years, even decades, refining their SAP and Microsoft installations, the idea of migrating them to the public cloud doesn't necessarily inspire enterprise IT leaders to dance with joy (although they may post-migration).
There are many challenges inherent with moving enterprise applications to AWS. And while they vary greatly from business to business, they can pretty much be bucketed into three phases: workload assessment, migration, and operation.
What work, if any, is needed to make an application cloud-ready? How can it be moved to AWS while maintaining security, preserving performance, and preventing business disruptions? And what will need to be changed from a design, deployment and operational perspective to enable it to run well in AWS and reap the benefits once there?
These questions will inevitably lead to more questions for any enterprise – as they should. Enterprise applications are complex, highly interconnected, and business-critical. Moving them to AWS should be a process riddled with careful evaluation, planning, and execution.
But with no familiarity with the API-based service model of AWS, many enterprises struggle to determine the right questions to ask. That's where working with an AWS Managed Service Provider can help, especially one with 45 years of experience managing mainframe, x86 and other traditional IT environments.
Will you be in Las Vegas at re:Invent 2017? Learn more about how the AWS public cloud can help you enhance enterprise apps and mission-critical workloads, and accelerate your digital transformation.
Don't miss the latest from Ensono
Keep up with Ensono
Innovation never stops, and we support you at every stage. From infrastructure-as-a-service advances to upcoming webinars, explore our news here.
Blog Post | October 27, 2023 | Best practices
Blog Post | October 27, 2023 | Inside Ensono
Blog Post | September 21, 2023 | Best practices
Start your digital transformation today.