More than a partner.
Your ally for better outcomes.
Flexibility that makes doing business easy. Solutions that accelerate transformation. Elite expertise with a hands-on mindset. From the most complex legacy environments to cloud, and anywhere in between, we make better happen – faster.
Unlock the Maven Experience: Subscribe to Witness General David H. Petraeus in Action.
Today's top organizations optimize, evolve and innovate with Ensono:
We help design and build transformative solutions for: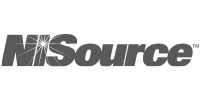 We help design and build transformative solutions for:
We help design and build transformative solutions for: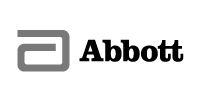 We help design and build transformative solutions for:
We help design and build transformative solutions for:
We help design and build transformative solutions for:
We help design and build transformative solutions for:
We help design and build transformative solutions for:
We're Ensono—a different kind of managed service provider and expert technology advisor.
More than just an IT partner, we serve as a relentless ally to clients across the globe as they optimize, evolve, and innovate their infrastructure and applications to meet the future.
Our portfolio of services and team of technologists support complex legacy systems, cloud-native environments and everything in between—with personalized solutions that make your business goals a reality faster than you thought possible.
What makes Ensono different? Our clients tell us it comes down to three things:
Expertise
Complicated IT environments need a seasoned perspective. From mainframe to cloud, we have the breadth and depth of experience to meet you where you are now and get you to what's next. As one of only seven providers in the world with the coveted AWS mainframe modernization competency, and a top-tier global Azure Expert MSP, we can deliver a smarter today and better tomorrow in cloud. And as a distinguished Leader in the ISG Provider Lens for Mainframe Services and Solutions, successfully managing over 1 million MIPS, our mainframe expertise is unmatched.
Flexibility
In an unpredictable market, adaptability and visibility win. Our client-first approach lets you adjust your service level to business fluctuations. We're the only provider that will let you shift workloads without penalty as your strategy evolves. And our Ensono Envision® insights platform gives you full, always-on transparency into your IT estate, from real-time ticket status to costs and consumption, plus dynamic intelligence delivered via Ensono Advisor. You see what we see, anytime you want to. Because nothing should stand in the way of your vision.
Culture
Strong relationships fuel successful outcomes. Our 3,000+ associates are highly specialized experts with a hands-on services mindset—ready to roll up their sleeves and work as a seamless 24/7 extension of your own team to co-create your future success.
Looking for trustworthy advice to drive your digital transformation? Find it in The Maven Report.
The Maven Report is Ensono's award-winning thought leadership platform, designed to bring you pragmatic, actionable business transformation advice from global industry experts through insight-packed articles and live events.
Subscribe now for first-look access to new issues, events and more PLUS exclusive subscriber-only content including two incredible Maven Live videos: General David H. Petraeus on strategic leadership, decision-making under pressure, cybersecurity and the intersection of geopolitics and investing…and Professor Michio Kaku on how exponential technologies like quantum computing, AI, CRISPR, and nanotechnology will converge to change everything.
PHA+VGhhbmsgeW91IGZvciBzaWduaW5nIHVwIGZvciBleGNsdXNpdmUgTWF2ZW4gY29udGVudC48L3A+
See what clients say behind our back
"Strong and Flexible Partner"
"…Ensono demonstrated a willingness to provide us with flexibility in the services that they would provide; they were able to right-size their services based on our requirements. And more importantly, they have shown themselves to be responsive partners who have adapted to our needs as and after we transitioned…"
— Program Manager, Services Industry
"Ensono Provides A Creative Solution To Solve Our Data Center Strategy"
"Extremely flexible in designing the solution, listen to our concerns and business objectives and provided creative solutions to solve for both technical and financial hurdles."
— VP of I&O, IT Services Industry
"Ensono Saves The State of Washington 25%"
"Ensono's migration services were outstanding and their daily/weekly/monthly operations is also outstanding. We have good communication, have built good relationships, and their availability is 24/7/365. "
— Manager, Government Industry
Gartner Peer Insights reviews constitute the subjective opinions of individual end users based on their own experiences and do not represent the views of Gartner or its affiliates.
0
cloud migration and data center consolidations
0
constituents accessing government platforms
0
online banking customers connected
0
retail transactions supported
Outcome-driven solutions that make your business goals a reality
Optimize
Gain economic efficiencies by offloading non-differentiated work, giving you stability @ scale, proactive risk mitigation, and an optimal IT operating model.
Evolve
Transform your IT to the next level by modernizing existing applications, data architectures, migrating infrastructure to cloud services, and evolving to an agile operating model that increases your business velocity.
Innovate
Create new, market-leading business possibilities by unleashing your data and engineering cloud native capabilities @ scale that deliver better experiences for your customers.
Keep up with Ensono
Innovation never stops, and we support you at every stage of your digital transformation journey. From infrastructure-as-a-service advances to upcoming webinars, explore our news and events here.
Company announcements | October 30, 2023
Company announcements | October 17, 2023
Company announcements | August 10, 2023
Do you need to make better happen faster?