Peak Trading – Turning Pain Into Gain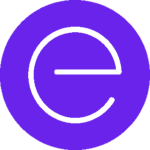 Retail isn't for the faint hearted. It can be a complex business, full of challenges and opportunities. But for those who get it right, it can be tremendously rewarding and profitable too.
It's also an important part of the UK economy, accounting for more than £350 billion in revenue and employing nearly 3 million people.
One of the greatest challenges every retailer faces today is managing peak periods. How do you maintain exceptional customer service, keep transactions simple and deliver on the promise without ramping up too much cost and infrastructure? Retailers must deliver a consistent high level of customer experience despite the unpredictable nature of these spikes in demand.
A changing landscape
A decade ago, for many retailers there was only one peak period a year to contend with; the festive season, closely followed by January Sales. Now these peaks have spread, with summer sales and Autumnal initiatives like 'Black Friday'. If retailers scale up their infrastructure to meet this demand, what happens during the rest of the year when trade is often up to four times lower? Cost and overhead can be prohibitive and in a business with tight margins, maintaining capacity for peak periods during the quiet times is a no-go.
For retailers who fail, the cost has been high. During the run up to Christmas in 2014, Yodel failed to deliver many goods in promised timeframes, leaving retailers like Amazon, Argos, Tesco Direct and Boots to face a tirade of complaints. Hardly surprising when a delivery window had been promised in time for the big day.
Peak trading is when many retailers make up for quiet months and bolster their profits. So if their e-commerce websites fail, as did the Debenhams site on Black Friday last year, it can be disastrous, contributing to that particular retailers profit warnings this year.
Of course, the pain doesn't end there. Having got the website working and deliveries running smoothly, often through a third-party, retailers then have the cost and pain of an inevitable mass of returns to contend with, particularly in fashion. It's not unusual for customers to order a variety of sizes of the same garment to see which one fits best, or to order a number of items to try them out, just as they would in store. The smart retailers have understood and embraced this predictable shopper habits, and calculated its cost and impact. One thing is for sure – there is nothing simple about retail.
Good practice
In terms of good practice, fashion retailer Next led the way in the non-digital 1990s by training staff well in advance of sales days and recruiting 'friends and family' to help out. They scaled up their warehousing operations too with increased automation and addressed their delivery model, for garments ordered through their printed Next Directory, by working with trusted delivery partners to scale up. As a result, The Next Sale became the standard by which all retailers would measure their own peak period success.
But those days have passed. Successful retailers often operate across a variety of channels, with mobile shopping showing the biggest growth. As so often happens, technology has been able to move in tandem with demand and the use of both private and public cloud now allows retailers to scale up and down as required. It's been a gift for the retail sector in particular.
As so often happens, technology has been able to move in tandem with demand and the use of both private and public cloud now allows retailers to scale up and down as required. It's been a gift for the retail sector in particular.
The smartest retailers also create 'mini-peaks' through the use of smart, digital marketing and promotion, particularly with the use of vouchers and loyalty discounts, safe in the knowledge that their infrastructure can cope with any spike in demand.
As retail technology gets ever more sophisticated, with the very real possibility of viewers being able to order the clothes or cosmetics of any TV personality by merely touching their screen for example, it will be more important than ever for retailers to have flexibility through their whole supply chain to meet increased demands.
From an I.T. perspective, the winners will almost certainly have an agile cloud infrastructure in place that will enable the business to deal with peaks and troughs, an inevitable part of modern retail. For most, that will mean working with specialist partners in order to succeed and retain their own focus on what they do best – selling to customers.
Don't miss the latest from Ensono
Keep up with Ensono
Innovation never stops, and we support you at every stage. From infrastructure-as-a-service advances to upcoming webinars, explore our news here.
Blog Post | March 28, 2023 | Best practices
Blog Post | March 23, 2023 | Inside Ensono
Blog Post | March 14, 2023 | Industry trends
Start your digital transformation today.