Top 7 Tips to Transform IT from Cost Centre to Business Enabler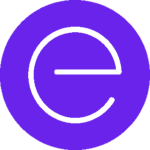 The traditional corporate perception of IT has been as a cost centre, simply a required burden on the bottom line. While unfair from my perspective (and many others in IT), there's valid reasons why that perception is still rampant. While all the talk of digital transformation has moved the needle more toward IT as a business enabler, there are several issues still common to many organisations that make elevating the role of IT a significant challenge.
It's easy to say that the problem is a just a lack of communication. While that is certainly almost always the case, there's more to it than that.
Rethinking IT
A lot of organisations today not only treat IT as just a cost centre, but there's often a hint of mistrust. Whether we're thinking of IT along the lines of customer-facing or back office applications, when you work through the internal process, all the data is stored on technology. The perception is often that IT is a means of doing business, not creating business or adding value. Sometime those means are looked upon sceptically by those holding the purse strings.
All of this points to a need to stop thinking of IT in the way that we have been and start thinking about using technology as a means of making a profit or a way of reducing business operational overheads. Is there a way to make a process automated and efficient with technology, allowing the business to sell more widgets? Can IT streamline workflow on orders for clients, or can it be done online with 24/7 access? The opportunities are virtually endless.
The C-suite isn't interested in the technology details or the inner working of technology. They are rightly focused on growing the business, reducing expenses, and bringing greater value to all stakeholders. The IT department, of course, has its own focus. And there are many corporate layers sandwiched between these two views. So, how do we start the conversation and get them all together to make IT a business enabler?
Top 7 IT business enablement tips
In my experience, there are seven common action steps that can be taken that apply to nearly every enterprise to help IT drive business forward.
Understand the business drivers, objectives, and challenges: Whenever my consulting and advisory team begins an engagement, we aim to understand the business context and drivers. That means talking to more than just the IT department, manager, or director, but gaining access to users, line of business managers, and the C-suite. Wider stakeholder engagement is key to driving successful change programs.
Go from tactical to strategic: Make the leap from simply executing on short-term technology requirements to long-term possibilities. Can your technology be transformed in a way that makes the whole business more efficient, grow market share, or brings greater enterprise value? Can outsourcing or having some or all your IT needs managed be a strategic game-changer?
Look at underlying processes: By aiming to improve business operations, IT can elevate their role in the enterprise to a true business accelerator. Work to align operational processes through technology to achieve business goals. For example, we recently completed a hyper-scale cloud enablement project for a company that resulted in two million pounds of business operational savings as a result of transforming five of their core front-line processes. Interestingly, that engagement was led by the company's COO, since it was so important to their business practices and how they operationally engage with their clients.
Get unstuck: What may have worked well five years ago or less, may be holding your enterprise back today. If your business has grown organically, it's easy to think best practices and processes from the past are still good enough today. IT can help your enterprise get unstuck and growing again in today's world, even if you still need to rely on legacy systems.
Consider self-service: There are many forms of technology today that make self-service a viable option. These can go beyond helping things run a bit smoother or faster. Self-service can have a true business operational impact.
Build a business case: Many IT professionals find this challenging, which is why we do more than just provide actionable insight. In addition, we offer support that shows the material impact of proposed technology changes going forward. This can be very effective in engaging the C-suite.
Yes, communicate: Finally, I'd be remiss if I didn't talk about how vital it is for IT and business stakeholders to talk to each other. In fact, getting everybody aligned so that all parties understand each other – issues, ideas, insights, goals – can help the enterprise leverage technology to its fullest potential as a business enabler. In our role as consultants and advisors, we aim to kick start and facilitate that communication, a process that is often made easier by an outside team with a fresh perspective. More importantly, our team can devote the needed time to start making IT a business enabler, while you focus on running the business.
Don't miss the latest from Ensono
Keep up with Ensono
Innovation never stops, and we support you at every stage. From infrastructure-as-a-service advances to upcoming webinars, explore our news here.
Blog Post | October 27, 2023 | Best practices
Blog Post | October 27, 2023 | Inside Ensono
Blog Post | September 21, 2023 | Best practices
Start your digital transformation today.