Why AWS Managed Service Partner Status Is Important to Enterprise Clients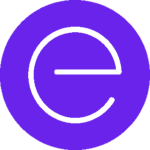 The AWS Managed Service Partner (MSP) program recognizes a small, special group of partners that have been successfully audited against AWS's stringent requirements for the delivery of AWS managed services. This program is an assurance of excellence from Amazon Web Services, and one that we are proud to have earned. But what does it mean for our enterprise clients in the US and UK?
1. Validated and verified processes
Firstly, the audit, conducted by a third party, focuses in great detail on every element of the client engagement process, from the initial discussion with clients through to a detailed analysis of how services are designed, deployed and managed. It validates that the people, processes and technology underpinning a provider's AWS practice are proven against the high standards of service delivery set by AWS for its partner ecosystem.
2.Diverse capabilities and offerings
Secondly, the audit looks at a broad range of other capabilities including the diversity of service offerings.
Increasingly, enterprises will need to work with organizations that can design, deploy and manage scalable, highly automated applications alongside complex enterprise applications such as SAP. As AWS continues to expand the features on offer to its clients, service providers will be challenged to adopt a broader range of services and tackle the wide variety of workloads that enterprises are beginning to transition to the AWS cloud.
Cloud native and cloud transformed workloads are the most common, and each require a different approach to design, deployment, automation, management and monitoring, at both the application and platform level. It is the providers' ability to deliver this diversity that will become an important differentiator.
Benefiting from AWS MSP capabilities
Many enterprises want to fully leverage the breadth of services available on the AWS platform, but do not always have the technical understanding or skill set to realize this potential; there can often be barriers to entry that delay or potentially abort AWS transitions.
The transformational challenges associated with transitioning applications that are currently hosted on-premises onto AWS should not be overlooked. Neither should the new, and harder to recruit, skillsets that are required to ensure applications can fully utilize AWS platform features. These skills include the ability to automate application and infrastructure components and the ability to integrate existing applications with platform as a service (PaaS) offerings. AWS MSPs must possess a number of skills and capabilities:
Managing cloud infrastructure
Application migration
Proactive monitoring
Automation
Management of customer environments.
Through the MSP program, organizations contemplating or struggling with AWS service delivery can overcome these challenges by working with a pre-approved partner that possesses the necessary skills and has experience tackling the potential challenges.
Typically, AWS MSPs offer managed and professional services related to infrastructure and platform operations for AWS. Any AWS managed service should include technical support, billing management and management of AWS accounts. Some provider services will include monitoring, configuring, securing and managing all AWS–provided service elements, and hybrid services including the management of non-AWS components.
Choosing an AWS MSP with deep AWS experience and expertise—one who operates best practice in architecting on AWS and understands how to use the full capabilities of the platform—will ensure that the solutions delivered will use the full capabilities of the platform, and be highly automated.
Ensono AWS MSP differentiation
In order to deliver diversity and a premium managed service across any AWS workload, Ensono has built its practice around a number of tools and principals, to cater to a wide variety of client applications.
Hybrid service management
Ensono M.O. is our hybrid IT service management platform. Ensono M.O. has been built for hybrid IT, with cloud-specific tooling integrated with existing Ensono tools to provide deep insight into cloud native applications.
Standardization
Our service delivery model is centered around standardized building blocks for client environments, with a series of version-controlled building blocks, from which we are able to deploy quickly and consistently. These templates have both AWS and Ensono tools and services enabled from the outset (items such as CloudWatch, CloudTrail, IAM and backup) with client-specific changes added and tailored afterwards.
This approach promotes a consistent and repeatable way of deploying client solutions, under complex configuration management scripting, with version-controlled components that underpin AWS best practice.
Operational governance
Core to our people, process and technology capabilities is the rigor we place around solution integrity, providing named individuals to engage with our clients, and looking for avenues to improve service and optimize environment spend. For cloud native applications, this approach involves ongoing application reviews with Ensono team members working closely alongside client developers to align solution scaling and application monitoring with key business functions.
For cloud transformed applications, this approach is the optimization of the commercial elements of our client solutions. Our services offer commercial benefit over reserved instances, and ensure that the rigorous governance we place around our client environments aligns well with both cloud native and cloud transformed applications.
Business Focused Engagement
Our engagement approach leads with an understanding of the business, and the demands and requirements of the application(s). Once this is understood and agreed upon, an appropriate solution design can be documented and built. This process helps to define the nature of the workload in question and whether the application is cloud native or cloud transformed. This in turn directly influences and optimizes the level of investment required around automation and application transformation.
We engage with our clients around a series of discrete AWS managed service offerings to articulate the depth of service and the variety of applications that we support on AWS. These service offerings include:
Elastic web applications
Enterprise applications
Hybrid data center
SAP on AWS
By their virtue, these are not just standalone technology components, but underpinned by a series of integrated managed service features.
Why choose Ensono for AWS?
Our ability to deliver the automation and orchestration necessary to underpin cloud native applications has been a significant part of our AWS practice to date. However, the delivery of enterprise applications is increasingly driving the need for a different level of service management, which focuses more on scheduled automation and scaling, alongside a traditional level of insight and operational management.
As enterprise organizations with large, complex IT environments consider an increasing variety of privately hosted workloads for AWS deployment, they will need to engage with experienced and diverse MSPs to ensure successful delivery of these services in AWS.
Choosing an MSP that has deep AWS experience and expertise, one who operates best practices when architecting on AWS, and understands how to leverage the vast array of services available on the AWS platform will ensure delivery of highly successful AWS deployments for enterprise clients.
Don't miss the latest from Ensono
Keep up with Ensono
Innovation never stops, and we support you at every stage. From infrastructure-as-a-service advances to upcoming webinars, explore our news here.
Blog Post | May 26, 2023 | Technology trends
Blog Post | May 26, 2023 | Best practices
Blog Post | May 26, 2023 | Technology trends
Start your digital transformation today.