Maintain Uptime During a Disaster with IBM i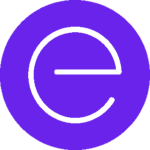 In a recent blog post about the IBM i marketplace, I noted the platform's role in supporting the critical day-to-day business applications of our clients, and of many other large companies that use it.
I touched on the resiliency of the IBM i platform, but as every IT professional knows, even the greatest platform built for reliability and performance can fall victim to disasters, either natural or of human origin.
Disaster recovery is like an insurance policy: something you hope never to use, but that you need in order to be prepared for the worst. The chances of an IT disaster may be low, but if it happens the stakes can be very high.
Many studies have calculated the high cost of downtime for various organizations and apps. Since applications that typically run on IBM i often control manufacturing or supply chain operations, downtime cost can soar much higher than the average.
So how can you plan for a disaster in order to maintain uptime at the level you need?
We use the Mimix Availability tool from Vision Solutions in our IBM i cloud environment, coupled with our disaster recovery services, to provide an uptime assurance tailored to our clients' business needs.
Mimix performs continuous data replication of the primary storage at the OS level with minimal data loss. Matched with our DR solutions, it can limit downtime to minutes or hours, depending on the requirements of the application.
We also offer clients another robust backup DR solution, by which we replicate all backups to a virtual tape library device while the nightly job runs. It's not as robust as the Mimix replication tool, but it's a great fit for less critical applications or to meet a financial goal.
In both cases our IBM i cloud environment is replicated to one of our remote data centers over 600 miles away – a regional separation that can be critical in the event of a natural disaster. These combinations allow you to operate for today while delivering the flexibility and scalability expected in a cloud platform.
Don't miss the latest from Ensono
Keep up with Ensono
Innovation never stops, and we support you at every stage. From infrastructure-as-a-service advances to upcoming webinars, explore our news here.
Blog Post | October 27, 2023 | Best practices
Blog Post | October 27, 2023 | Inside Ensono
Blog Post | September 21, 2023 | Best practices
Start your digital transformation today.