Reasons You Should Choose IBM i for Business-Critical Applications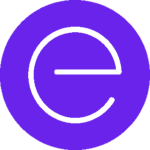 In a recent Help Systems survey on the state of IBM i in the marketplace, nearly 500 respondents worldwide reported some interesting insights about how they're using the system. Besides the expected metrics on servers and operating systems, a section about business applications especially stands out.
More than 70% of those surveyed said they run more than half of their business applications on IBM i, and among those programs are the lifeblood of their business – the critical apps that generate revenue.
Sure enough, when I took another look at our own clients, they reflect the same trend. Although we manage many of their cloud and VMware environments, they mainly rely on IBM i systems for their business-critical programs. These include:
manufacturing companies that run one or more entire plants to produce their products
insurance companies that process multitudes of claims and other transactions
a shipping company that coordinates its entire truck fleet.
In many cases they run these applications on a single server, supported by high availability and disaster recovery solutions.
Regular Intel Windows-based servers can perform much of this activity, of course. But for their most essential business applications – considering total cost of ownership, complexity, and resilience – these clients have found that Windows servers simply can't compete with the IBM i Power platform.
I'm a firm believer in matching the right application workload with the right platform, to meet not only performance standards but also financial requirements. Even with stellar performance, an application that puts a company in the red isn't likely to get off the ground.
So, while VMware and Amazon's AWS are great choices for some applications, they're not suited for every type of workload. Given that IBM i Power can deliver equivalent financial results, with the right provider it's often the best choice for overall performance ROI.
And in fact, that's why we built out our Ensono IBM i cloud environment. We wanted to give our clients the performance and resiliency of the IBM i platform for business-critical applications, with the scale and pricing agility of a cloud model. By offering a cloud model for IBM i, our clients can scale the compute resources they need for their applications, when they need it, but continue to run on a platform they have trusted for years for their business-critical applications. As it turns out, it is possible to have the best of both worlds.
Don't miss the latest from Ensono
Keep up with Ensono
Innovation never stops, and we support you at every stage. From infrastructure-as-a-service advances to upcoming webinars, explore our news here.
Blog Post | September 21, 2023 | Best practices
Blog Post | September 21, 2023 | Best practices
Blog Post | July 10, 2023 | Inside Ensono
Start your digital transformation today.