Understanding the challenges beyond the stories: UX in action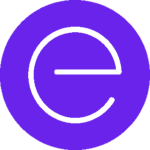 At the heart of every successful technical solution, customer service, or top selling product line is an understanding of the end user, a design that plays to the needs and behaviours of that user, and a commitment to creating an experience that elicits positive emotions. This is User Experience (UX), and at Ensono Digital our tried-and-tested approach has underpinned successful solution designs and supported our clients in creating better business outcomes for over a decade. Our approach always stands us in good stead but it's our experience and intuition that often gives us the edge – it's when we listen to our gut that we uncover the real gems.
Being a good User Experience designer is about staying inquisitive, digging into behaviours and drivers, and building an honest picture of how people really interact with the business and its services. Ultimately UX is about problem solving, but often organisations, staff, or customers don't actually know what their real problems are.
As UX specialists, our role – simply put – is to understand and unpick blockers in any experience and design smooth paths to a positive outcome. Often though, it's listening to that nagging feeling, being tenacious and returning to the experience over and over again that helps us to uncover challenges that would otherwise go unnoticed.
For Ensono Digital this was made particularly evident in our engagement with a major freight and passenger service company who manage multiple routes between the UK, Channel Islands and France.
Don't miss the latest from Ensono
Keep up with Ensono
Innovation never stops, and we support you at every stage. From infrastructure-as-a-service advances to upcoming webinars, explore our news here.
Blog Post | May 29, 2023 | Technology trends
Blog Post | May 26, 2023 | Technology trends
Blog Post | May 26, 2023 | Best practices
Start your digital transformation today.