The Top 3 Public Cloud Trends CIOs Need to Know in 2018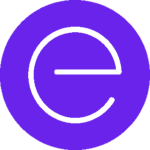 2018 is poised to be the year of the public cloud. The total global public cloud market is expected to grow to $178 billion—an increase of almost $30 billion from 2017. Either way, public cloud spending is going up in a big way, and fast.
What this means for technology leaders and businesses is that if you haven't made the leap to the public cloud, your organization will be asking about it soon—and if you have made the leap, your organization is going to be asking for more.
We all know that the public cloud is here for the foreseeable future, and it's becoming an increasingly essential part of enterprise IT strategies. I agree with a number of researchers that say these are a few of the key trends that CIOs and their teams should be paying attention to.
1. More organizations will move to the public cloud
Researchers predict 2018 will be the year the public cloud reaches an important milestone. For the first time, more than 50% of global enterprises will have adopted at least one public cloud as part of their digital transformation.
Again, if your organization has not moved any data or applications to a public cloud, it's more likely than not that your C-suite will be asking to make it part of your digital transformation. Be sure to know what to expect when you're migrating.
If you're already part of the 50%, optimization will be a chief concern to make the most out of your investment. Optimization could be anything from financial, technical or functional opportunities to improve. In addition, your organization might be looking to add additional public clouds, which is our second public cloud trend for 2018.
2. Not just one public cloud, it's the public cloud
One public cloud may not be enough for your organization—and CIO.com predicts many other organizations will feel the same way.
There are a number of reasons why an organization would look to a multi-cloud approach. One of them has to do with another prediction: AWS, Google, and Microsoft will earn 76% of all cloud platform revenue in 2018 (with the number rising to 80% in 2020).
Based on our conversations with clients, you probably use at least one of the major providers. By going with a multi-cloud approach, your organization can remain vendor neutral and avoid lock-in, as well as take advantage of the strengths of the different providers for different needs.
3. Other popular initiatives will likely run on the cloud
The use of artificial intelligence (AI) is well on its way to becoming widespread amongst organizations in 2018. I see this happening much more with the financial services industry, especially with data analysis using advanced algorithms. Investigating and adding machine learning capabilities will be high on many a CIO's 2018 to-do list as organizations seek to interpret customer data to not only become more customer-centric, but also develop more efficient processes.
This forecast only accelerates the need for public cloud solutions and multi-cloud strategies. Massive amounts of data need to be stored somewhere, and the public cloud offers the most practical and affordable option. In addition, public cloud providers are already introducing environments and API-driven services that allow customers to quickly integrate machine-learning capabilities for business requirements including security, customer service, and targeted marketing.
My view is that 2018 represents a tipping point for the public cloud, as the majority of organizations will have adopted a public cloud solution. Regardless of your organization's current plans for digital transformation, CIOs will benefit from paying close attention to these top 3 forecasts throughout the year to anticipate their organization's needs and get ahead of the curve for 2019 and beyond.
Don't miss the latest from Ensono
Keep up with Ensono
Innovation never stops, and we support you at every stage. From infrastructure-as-a-service advances to upcoming webinars, explore our news here.
Blog Post | October 27, 2023 | Best practices
Blog Post | October 27, 2023 | Inside Ensono
Blog Post | September 21, 2023 | Best practices
Start your digital transformation today.