Speak Up 2022: Women's voices in the tech workplace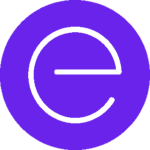 The senior director who won't see the C-suite until they receive more training. The engineer returning from maternity leave who finds several growth opportunities have passed them by. The manager without the budget or HR support to build a diverse team. The developers who feel isolated on a toxic team and have no way of airing their concerns without fear of retribution.
Inequity and discomfort aren't just found at the industry conferences that were the focus of our 2019 and 2020 Speak Up reports. For women in tech, these conditions are sometimes much closer to their professional home bases. So for our 2022 Speak Up survey, Ensono decided to delve into the experiences of women in tech in their workplaces. We surveyed 1,500 female full-time tech workers in the U.S., U.K. and India about day-to-day challenges, the impact of remote work, and gaps in support and training.
While we found many bright spots — like a rise in male allyship and benefits of remote work flexibility — we also found most workplaces have room to grow. Women across geographies still report unacceptably high rates of discrimination and harassment — in the U.S., about 1 in 5 women report experiencing sexual harassment and verbal harassment. There were also clear indications in the data that women are seeking new forms of career training and support that are currently absent, and feel held back without it.
Tech companies should take note. With talent still hard to come by despite economic challenges, measures to recruit and retain female employees — whether by reducing bias and discrimination or offering development opportunities — should be top priorities. Read on to learn more about where tech companies' hiring practices, training offerings, benefits, processes and culture may need improvement to better support women in tech.
There's still toxicity in tech — and it varies by geography 
When it comes to women's day-to-day experiences and support networks in the workplace, our survey found many gains to celebrate. For example, around half of women in the U.S. (51%), U.K. (42%) and India (57%) said they felt the number of male allies in the workplace had increased in the past five years.
However, many women still report toxic experiences over the course of their careers — and those experiences vary based on geography. One in five women (22%) from the U.S. and India report experiencing verbal abuse, with the U.K. following closely behind at 21%. In the U.K., women report more subtle forms of discrimination, like microaggressions or being dismissed in group settings.
Have you ever experienced any of the following situations or scenarios in the workplace? (Select all that apply)
Top 3 answers by geography
| | | | |
| --- | --- | --- | --- |
| | India | U.K. | U.S. |
| 1 | My ideas are dismissed in group settings (29%) | My ideas are dismissed in group settings (25%) | Verbal abuse AND Sexual harassment AND intimidation (TIE) (22%) |
| 2 | Verbal abuse (22%) | Microaggressions (23%) | Intimidation (21%) |
| 3 | Microaggressions AND male colleagues taking credit for my ideas (18%) | Intimidation (22%) | Microaggressions AND My ideas are dismissed in group settings (TIE) (20%) |
Key takeaway: In the U.S. and U.K. particularly, movements like #MeToo have raised awareness about toxic behaviors in the workplace and inspired many tech companies to create clearer rules about bias, discrimination and harassment. However, organizations should remain vigilant about how these rules are applied and remain open to evolving them as new situations arise. Specifically, we've seen the following strategies establish better trust within organizations:

Anonymous employee hotlines or email accounts to report toxic, unwanted, dangerous or inappropriate behavior can help all employees feel they have a voice in changing the culture.
Ongoing education and training for individuals and teams around fostering an inclusive environment — as well as training on how to identify a toxic workplace or situation — can get all employees on the same page.
Eliminate fear of retaliation surrounding employees who speak up on any topic. Not every conversation is comfortable, but leaders and employees should feel free to have them without worrying there will be consequences.
Remote and hybrid work is a boon to women – except when it isn't 
 
India appears to have the most positive reaction to remote work becoming a norm — only 7% of respondents said remote work has failed to improve their work/life balance, and 93% of women in India see more opportunities for themselves in the workforce because of remote work. One reason may be that Indian women get more time back by eliminating their commute: The average Indian commuter spends more than two hours on the road every day.
However, reactions to remote and hybrid work weren't all positive. In the U.K. compared to other countries, women are much more likely to disagree that the shift to new work models has helped them advance in their careers or improved their work/life balance.
It could be that the increased flexibility of remote or hybrid work is a double-edged sword for women, who still do a disproportionate amount of unpaid care work. Especially as offices reopen, women who opt to stay home may miss out on networking opportunities and other benefits of in-person interaction — effects that will only snowball over time.
When thinking about the rise of remote and hybrid work since 2020, what is your level of agreement with the following statements?
Percentage of respondents who agree
There are more opportunities for me personally in the job market because of remote/hybrid work
India
93%
United Kingdom
76%
United States
85%
There are more opportunities generally for women in technology because of remote/hybrid work
India
90%
United Kingdom
69%
United States
79%
Remote/hybrid work has made me happier
India
90%
United Kingdom
76%
United States
80%
Remote/hybrid work has improved my work/life balance
India
92%
United Kingdom
76%
United States
80%
Remote/hybrid work has made it easier to be promoted or advance in my career
India
90%
United Kingdom
64%
United States
77%
Key takeaway: In a competitive job market, continuing to offer flexible work arrangements is a must for retaining female employees. But as organizations begin to host more in-person events, make sure you're offering social and networking opportunities for everyone — not just for those who are free to head to a weeknight happy hour. Trainings, meetups or HR resources specifically targeting caretakers can also be good ways to offer support.
Learning and development opportunities are key for retaining female tech workers 
 
In a fast-paced industry like tech, in-demand skill sets change rapidly. Women are feeling the pressure to keep up — particularly in India, where over three-quarters (76%) of women in tech have been told by their current employer that a lack of training or skill development is keeping them from career advancement, compared to 60% in the U.S. and 45% in the U.K.
At the same time, tech employers aren't offering employees much in the way of training and development. Resources like mentorship programs, paid coursework and in-house training programs can help improve the diversity of skills among teams, but they aren't generally accessible. For example, in the U.S., only a third of women in tech say their company offers training programs or academies.
That's a major missed opportunity to invest in and retain female tech workers — particularly considering that around 20% of them across geographies plan on moving on to a new job in the next year. And in the U.S. and India, more learning and development opportunities were the No. 1 feature women said they would look for in a new job.
Which of the following types of training and development are offered by your current employer and available to you? (Select all that apply)
| | | | |
| --- | --- | --- | --- |
| | India | United Kingdom | United States |
| Fully paid education/coursework outside of the company | 64% | 45% | 58% |
| Partially paid education/coursework outside of the company | 25% | 22% | 27% |
| Training programs or academies inside the company | 43% | 38% | 38% |
| A library or database of books, videos and other resources | 26% | 26% | 25% |
| An official mentorship program | 23% | 14% | 20% |
| Employee interest groups or clubs for learning/professional development | 28% | 16% | 27% |
Key takeaway: While a desire for more learning and development opportunities isn't unique to female employees, it should still be a key element of tech companies' plans to recruit, retain and develop women. Consider surveying employees to discover which types of training or resources are most important to them. For example, do women in your organization want mentorship around leading as women — or do they see gender-specific support unnecessary? If it's the latter, support opportunities still exist that can help diversify technical careers. Our investment into Ensono Academies offers employees opportunities to train in cloud, mainframe and other highly technical subjects without the traditional barriers to entry.
A work in progress 
Tech workplaces have undergone massive changes in the past few years, not least the transition to widespread remote and hybrid work. The results of our 2022 Speak Up survey show that these shifts have mostly been a net positive for women, but that doesn't mean tech companies can rest on their laurels.
Organizations should continue to challenge themselves to reduce bias, prevent harassment and build a more inclusive environment for people of all genders. They should offer training and development opportunities with an eye toward attracting, retaining and developing female tech leaders. Gender equity is always a work in progress. But by keeping these issues top of mind, your company can ensure it's on the leading edge.
Don't miss the latest from Ensono
Keep up with Ensono
Innovation never stops, and we support you at every stage. From infrastructure-as-a-service advances to upcoming webinars, explore our news here.
Blog Post | September 21, 2023 | Best practices
Blog Post | September 21, 2023 | Best practices
Blog Post | July 10, 2023 | Inside Ensono
Start your digital transformation today.