Protect Business-Critical Assets With These Disaster Recovery Planning and Testing Strategies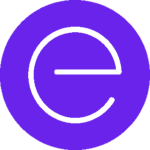 Key Takeaways
Many businesses are embracing hybrid cloud as a part of their transformation strategy, but the complexity of a hybrid cloud environment requires an agile disaster recovery (DR) solution designed to account for multiple data locations and applications.
The first step in protecting your hybrid enterprise is to devise a plan. Testing is the only way to know if your solution will protect your business in the event of a disaster.
More and more organizations are adopting hybrid cloud strategies. In fact, 80% of companies are embracing hybrid cloud and it's clear why. Combining traditional servers, Dell Technologies storage, networking and cloud technology provides agility in a constantly changing world.
Despite tangible benefits, hybrid cloud environments can be complex and vulnerable to cyberattacks, natural disasters or other catastrophic events. Hybrid cloud environments can complicate disaster recovery because DR solutions must account for multiple interconnected IT systems.
With an experienced partner to help you plan a DR strategy, audit your approach and provide expert resources, you can gain peace of mind knowing your mission-critical applications and assets are protected.
Navigating DR in a hybrid cloud environment
Business security requires prioritizing disaster recovery. Although hybrid cloud technology is constantly advancing, so is the technology wielded by cybercriminals. Budgeting and investing in your disaster recovery plan now is the best way to prevent a future catastrophe.
In a hybrid cloud environment, businesses house critical assets and applications in multiple locations, making them challenging to protect. Disaster recovery solutions are a vital insurance policy against potential disaster situations or breaches.
During a hybrid cloud disaster scenario, a backup restore alone or DR plan that neglects any aspect of the hybrid system is faulty. You must consider all variables and potential scenarios within your hybrid cloud network. To navigate the hybrid IT complexities of today, a complete risk mitigation plan is required.
Protect your business with DR planning
DR planning is necessary to ensure your business-critical assets are never compromised. With a hybrid cloud expert to help assess your current state and identify next steps, you can lay the foundation for a successful DR strategy. Here are four critical steps in any DR planning process:
Business review: A thorough review assessing organizational needs and understanding your Recovery Point Objective (RPO) and Recovery Time Objective (RTO) provides the basis of your disaster recovery plan.
Assessment: An application map of your IT estate helps verify assumptions about your environment and observes how your applications interact with each other.
Review regional and global footprint: Your DR plan needs to account for global data center locations. This step ensures there are no gaps in your strategy.
Dedicate a DR coordinator: Designating a coordinator makes sure someone is accountable for creating and continuously updating the Technical Delivery plan.
Test your strategy with a plan audit
After you've developed a DR plan, you need to know if it works for your business. Through testing, you gain confidence knowing you're prepared in the event of a disaster scenario.
At Ensono, we meet with you and your vendors to lock in the scope and review the technical recovery plan to ensure it's ready to be implemented with all roles and responsibilities understood. This helps you understand in detail the measures we take and the testing procedure.
For the DR test, we execute the plan and document what's working and any potential areas of improvement. This process then continues with after-action meetings, where we prioritize areas requiring immediate improvement with quick implementation.
Develop a thorough hybrid cloud DR strategy with Ensono
As you manage DR planning in a hybrid environment, an MSP like Ensono has the tools and expertise to optimize your hybrid cloud environment and protect business-critical assets.
In addition to planning and auditing strategies, our robust integrated disaster recovery approach, in collaboration with Dell Technologies, meets RPO/RTO requirements while helping clients in various industries address their unique RPO/RTO needs.
To meet the demands of an increasingly hybrid landscape, our software defined networking (SDN) provides a data center with a mix of virtual and physical systems. With our SDN expertise, you can protect applications from the moment you deploy them without causing inter-application interference.
Ready to learn more? At Ensono, we have decades of experience helping clients protect critical assets. Watch the webinar Disaster Recovery in a Hybrid World for an in-depth look at Ensono's DR solutions.
Don't miss the latest from Ensono
Keep up with Ensono
Innovation never stops, and we support you at every stage. From infrastructure-as-a-service advances to upcoming webinars, explore our news here.
Blog Post | June 2, 2023 | Technology trends
Blog Post | May 29, 2023 | Technology trends
Blog Post | May 26, 2023 | Technology trends
Start your digital transformation today.