Overcoming the Two Major Obstacles to Digitizing Insurance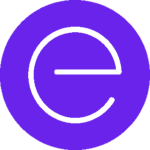 Consumers today encounter digital touchpoints in virtually every area of their lives. As they become more digitally savvy, customers expect most every organization they interact with to step up their digital game, from their favorite store, to their bank, to their insurance company. Time is running out for companies who keep doing things "the old way," like expecting customers to call their insurance company and wait on hold.
The digital disruption of the past decade has affected many industries, but the insurance industry is lagging behind. Though the industry as a whole is behind the curve, there are companies that are making digital transformation a priority—and if an insurer can't create an exceptional experience, customers will take their business to one who can.
Forrester recently conducted a survey on behalf of Ensono that asked decision makers in the insurance industry about their digital transformations. What they found is that insurers sense the urgency in meeting their customers' digital expectations but are faced with two main obstacles. Fortunately, there are clear solutions to overcome them both.
Obstacle #1: evolving legacy technology
One of the main challenges insurers face when it comes to digital transformation is the decades of legacy technology residing within their IT systems. This technology must be evolved to provide the conveniences today's busy consumer expects, such as same-day pay, instant quotes, and the ability to switch plans. Otherwise, it gets in the way of creating a digital experience that keeps pace with competitors.
Depending on your goals, there are a number of directions your digital transformation could take. It could start with modernizing platforms and data centers, to developing strategies to extract quality data and insights from customer portals, to enabling customer self-serve online. Your first steps will depend on your greatest areas of need, as well as budget and, sometimes, grabbing the low-hanging fruit to build momentum.
The good news is that most insurers understand the importance of evolving their legacy infrastructure. Seventy percent of the insurance industry's decision makers who responded to our survey said their companies are somewhere in the process of modernizing their infrastructure.
Obstacle #2: wrestling with rising costs
Not surprisingly, there are significant challenges to digital transformation. Even less surprising: the biggest challenge identified by survey respondents is cost. In fact, virtually every insurer surveyed (99 percent!) said their business faces the following cost-related challenges:
Funding digital initiatives
Controlling rising software-licensing costs
Addressing rising costs of support and maintenance for infrastructure and software
Despite these cost challenges, it's important to point out that digital transformation can also play a role in cutting costs, which is critical for all insurers. By moving data to the cloud and outsourcing mission-critical workloads to a managed service provider, insurers can actually save budget, freeing up more resources to focus on innovation.
This is especially true among property and casualty insurers who are dealing with rising claims frequency. Investing in digital will help property and casualty (P&C) insurers lower software licensing costs and control support and maintenance costs for infrastructure and software.
These cost savings—and the resulting resources that can be dedicated to creating a better digital experience—can be the difference between keeping a customers' business and losing it to a competitor.
Overcoming other obstacles
In addition to cost challenges, insurers face other hurdles when it comes to digitally transforming their infrastructure. Two of the largest are creating value and insights from customer data and delivering high-quality customer digital experiences, especially in the following business areas:
Customer and agent portals: Insurers struggle to extract quality data and insights from customer portals while persuading agents and brokers to adapt to change.
Digitizing and enabling straight-through processing: Standardizing KPIs across departments, regaining credibility from previous poor executions, and managing tension between IT and business units are the main challenges in this area.
Operations and analytics: Due to a serious talent shortage, competition is fierce for data science talent and the right digital technology providers.
Your organization may be behind in your digital transformation due to any number of the hurdles described above. Thankfully, there's still time to catch up—both to your customers' expectations, and to your competition. Be sure to watch this video featuring Chris Gardner, Forrester Senior Analyst, to learn more key findings from the Ensono study on digital disruption in the insurance industry. You can also download the full study.
Don't miss the latest from Ensono
Keep up with Ensono
Innovation never stops, and we support you at every stage. From infrastructure-as-a-service advances to upcoming webinars, explore our news here.
Blog Post | September 21, 2023 | Best practices
Blog Post | September 21, 2023 | Best practices
Blog Post | July 10, 2023 | Inside Ensono
Start your digital transformation today.