Women in IT | Progress Made, but Challenges Remain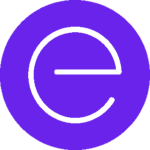 There's no question that women have made major headway when it comes to breaking into science, technology, engineering and math (STEM) fields that have traditionally been dominated by men. This includes information technology (IT), an industry I've been privileged to work in for more than 20 years.
According to Women in IT, which inspires more young women to pursue IT careers, just 18% of the IT workforce is comprised of women. Even worse, just 2% of IT leadership roles are held by women. Similar statistics exist across the board in STEM that show this underrepresentation, and therefore a lack of diverse points of view and life experiences that can contribute to helping make our world better.
Here, I share my journey to IT and insights on how to get the younger generation of females interested in pursuing careers in STEM.
A non-traditional path into IT
I received an electrical engineering degree and worked as a consultant in that industry for several years before entering IT, so I didn't follow a traditional path into the technology field.
During the time I've been in IT, I have received tremendous support from both my coworkers and the clients I've worked with. But I have to admit: It can sometimes be daunting to work in environments where I am the only woman in the room.
I've learned that there will always be people who are supportive of you and people who aren't, regardless of your gender. But the vast majority of people I've encountered in my field are far less interested in my gender than they are whether or not I can get the job done.
Getting more young girls into STEM
When it comes to encouraging the next generation of female technologists, the interest among girls in taking computer classes drops off sharply as they proceed through school. According to Girls Who Code, 66% of girls age 6-12 are interested or enrolled in computer classes. But this drops in half to 32% for girls age 13-17 and falls all the way to 4% for girls who are college freshmen.
Parents and teachers must take action to address the imbalance that exists in the classroom for all STEM topics. I believe it starts by encouraging young girls to take these courses when and where they are available.
I have volunteered at schools to help teachers teach STEM classes in ways that make the subjects more fun and interesting for students of both genders. I've seen first-hand what a difference it can make when schools are committed to pointing both girls and boys in the direction of technology careers at an early age. If teachers have the flexibility to offer after-school STEM clubs and activities, there are resources to help them get their club off the ground.
Parents can find after-school clubs and activities for their young ones to participate in either in or out of their child's school. For instance, there are a number of organizations that are helping get young girls interested in computer science at a young age. They include Girls Who Code, ProjectCSGIRLS, Technovation, TechGirls, NASA Girls, and Tech Trek.
We've got a long way to go if we want to bring the number of women working in IT up close to the number of men who work in the industry. There are several organizations that are working hard to help make this happen, including Women in IT and Women In Technology.
I believe the future for women in IT is bright — and I look forward to the day when women working in technology positions are not viewed any differently from their male counterparts.
Don't miss the latest from Ensono
Keep up with Ensono
Innovation never stops, and we support you at every stage. From infrastructure-as-a-service advances to upcoming webinars, explore our news here.
Blog Post | October 27, 2023 | Best practices
Blog Post | October 27, 2023 | Inside Ensono
Blog Post | September 21, 2023 | Best practices
Start your digital transformation today.