New Life in Mainframes: Why Big Iron Has a Place in the Digital Economy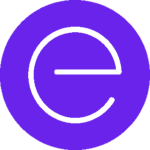 To today's millennial IT staff, the mainframe is old. Dusty old.
Yet, I know from my previous job as a senior IT director at a major healthcare insurer that Big Iron still plays a hugely important role in business — and will continue to do so for years to come.
A full 80 percent of the world's corporate data originates on mainframes, according to IBM. Currently, mainframes process 30 billion transactions every day and power $6 trillion in annual card payments.
Big Iron is not dying. In fact, it's getting its second wind.
A fresh breath
Advances in virtualization and increased processing power are breathing new life into mainframes. They're becoming a tool of the new digital economy, providing real-time insight from Big Data.
In a recent report from IBM, CIOs said that 91 percent of new customer-facing apps are accessing mainframes, and 55 percent of enterprise applications need mainframes to complete transactions.
With the massive increases in mobile transactions, these workhorses are the ones to capture, analyze and crunch all that data. Ultimately, mainframe applications are built to handle these consumer-driven transaction loads reliably and securely.
IBM is doing its part by releasing lower-cost machines as well as tools to help users build service oriented architectures (SOA) on the mainframe. Big Blue (IBM) is also working with universities to promote mainframe skills for the next generation of computer science grads, including the academic knowledge required.
Mainframes, infrastructure and public clouds
Dedicated infrastructure continues to drive the majority of applications worldwide and is still needed by our clients, so it will remain a part of our strategy for the foreseeable future.
Companies are trying to figure out ways to transform their IT operations and lessen their dependence on mainframes. A managed service provider should be committed to helping clients do just that — to rationalize and transition to other technologies to meet the client's business goals with lower costs, greater reliability and world class client service.
At the same time, a managed service provider must understand the need to optimize current technologies, including mainframes, that have a lot of life left in them and to effectively integrate across mainframes, infrastructure and public clouds.
A fresh model for IT services
We think these IT imperatives call for a range of new options, a fresh model for IT services that delivers far more value and flexibility than simply ensuring reliable, cost-effective service of existing IT operations.
I know first-hand the constraints and demands facing the core IT business these days. So I am excited that we are developing cloud-like features that offer the ability to move up or down on capacity rather than lock companies into five-year contracts for a specific platform. We also are focusing on simpler and faster deployment and migrations, and best practices in compliance and security controls.
Don't miss the latest from Ensono
Keep up with Ensono
Innovation never stops, and we support you at every stage. From infrastructure-as-a-service advances to upcoming webinars, explore our news here.
Blog Post | October 27, 2023 | Best practices
Blog Post | October 27, 2023 | Inside Ensono
Blog Post | September 21, 2023 | Best practices
Start your digital transformation today.