My Placement Year: An Intern Snapshot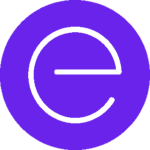 Cloud? The only cloud I knew was from my geography lessons during my A levels! And I had not even heard of a company called Ensono when I began looking for my placement. Seven months down the line, I am a marketing intern at Ensono where I am learning many valuable skills from some amazing colleagues and clients.
Let's start with me – I am a 21 year old student reading Business Management with Placement Year at the University of Southampton. I chose to read a digital marketing module during my second year which piqued my interest in marketing. The stars aligned when I was applying for placement and an offer to work with the marketing team at the Staines office at Ensono came my way.
Ensono is a managed services provider that provides hybrid IT solutions to some of the world's most successful companies, whether they run on large mainframes or data centres or on the cloud. Ensono manages companies' IT estates flawlessly so that its clients can do what they do best and run their businesses without worrying about their own IT infrastructure.
My first proper office job is working here at Ensono. I learnt far more in the first month of my placement at Ensono than I expected. The onboarding process was thorough and extremely useful. Some of my best networking with key employees across the global business took place during this period.
My placement is structured so that I rotate between the different areas that the European marketing team manages. I started my rotation working on client marketing where I was given tonnes of responsibility in a client facing position. I helped set up and run events such as the Client Advisory Board meeting at the Langham hotel in London. I learnt so much from this event and also did some extremely valuable networking with clients whilst getting to stay in a swanky five star hotel!
I am spending the next section of my rotation working on demand generation and focussing on generating leads for the sales team. I've helped create videos and other useful assets that drive demand and increase Ensono's brand awareness. Working closely with members of the sales team in Staines and Reading has taught me so much about the front end of the business too. The latter stages of my placement involve working in influencer relations and social media. I'm finding it really interesting that a lot of my learning during my first two years of university is being reinforced.
Throughout each rotation, I keep learning and improving in confidence and ability. I feel like a cherished member of the marketing team and that the work I do is important and valued by my colleagues. The people at Ensono are amazing, coming into the office and chatting to everybody and feeling really welcome is something that the company does very well. You won't be the intern tucked away in the corner filing papers and making coffee for your manager at Ensono.
Moving into the final stages of my placement I can look back and reflect on everything I've learnt over the year and see how much I've grown, not only in terms of my career but on a personal level too. Ensono is, and has been, a fantastic place to take the first steps into the working world and to shape my career.
If you would like to find out more about Ensono's internship and apprentice schemes check out this link.
Don't miss the latest from Ensono
Keep up with Ensono
Innovation never stops, and we support you at every stage. From infrastructure-as-a-service advances to upcoming webinars, explore our news here.
Blog Post | May 29, 2023 | Technology trends
Blog Post | May 26, 2023 | Technology trends
Blog Post | May 26, 2023 | Best practices
Start your digital transformation today.