Ensono's Part in Getting Women to 'Speak Up' at Tech Conferences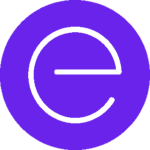 Who would have thought that one of the most important conversations at Ensono started in the women's bathroom at AWS re:invent? Me neither; my colleague and Ensono's director of public cloud, Lin Classon, tweeted a photo of an empty women's bathroom at AWS re:Invent, a conference attended by more than 40,000 tech professionals.
The tweet ignited a conversation among Lin's social following, in the media and especially inside the walls at Ensono.
If women are notably absent from the bathroom, where else is their presence lacking at these events? From keynote stages, panels to the audience, women are not represented like they could be, and we wanted to understand the role we played in this challenge and figure out a way to change it.
Today, Ensono released a report, "Speak Up: Bringing More Women's Voices to Tech Conferences," in which we explore the perceptions and experiences of women who attend tech conferences, as well as the number of women on keynote stages over the last three years. We surveyed 500 women across the U.S. and U.K. and audited 18 major tech conferences, and here are some of the things we found:
70 percent of women who've sat on a panel at a tech conference said they've been on the only woman on the panel.
55 percent of women believe their organization is more likely to send a man to a technology conference than a woman.
In 2016 and 2017, four out of the 18 audited conferences had no women giving keynote speeches. Three had no women in the keynote lineup in 2018.
76 percent of women are more likely to attend a conference with a keynote speaker, panelist or other programming that features a woman
Tech conferences represent an important component of the industry – it's where companies send their best and brightest to showcase the latest innovations, and we see the industry's visionary leaders, like Elon Musk, Sheryl Sandberg and Jeff Bezos, speaking on the big stages. These events are what inspire the next generation of leaders to pursue careers in IT and technology; which is exactly why it's so critical for women to be represented.
It's our hope that through our "Speak Up" report, we're able to spark even the smallest inspiration for change, starting with the tech companies who are sending speakers and sponsoring events. From creating internal codes of conduct for off-site events to providing speaker training opportunities for women associates, there are simple steps companies can begin to take to raise the ratio of women at tech conferences and the industry as a whole.
Download a full copy of the report here
Don't miss the latest from Ensono
Keep up with Ensono
Innovation never stops, and we support you at every stage. From infrastructure-as-a-service advances to upcoming webinars, explore our news here.
Blog Post | May 29, 2023 | Technology trends
Blog Post | May 26, 2023 | Technology trends
Blog Post | May 26, 2023 | Best practices
Start your digital transformation today.