International Women's Day – Power of the Positive Narrative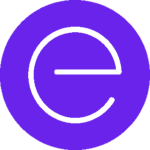 I recently had the opportunity to mentor a cohort of 'Girls Who Code', participants in a non-profit organization "…dedicated to closing the gender gap in technology by teaching girls computer science, bravery, and sisterhood."
Picture an extremely energetic, super smart, ambitious group of 12-15 year old girls, meeting in their local library for a couple of hours a week. Some came to the group because they knew of the vital importance of being tech-savvy for their future. Some came due to parental nudging. And some came because they loved their social media apps or video games and wanted to create the same! But whatever the motive, they all shared one notable attribute. They were all eager to learn.
Questions and Answers
As I took them through software development lifecycles and the various roles in IT and product departments, they listened intently. So at the end of the session, during the Q&A, I was naturally expecting questions such as "how do I bring my app to the market?" or "what programming language should I learn" or "what major should I opt for designing software?", etc. Instead, the first question I faced was "Do girls find it difficult to be hired or succeed in programming?".
The frequency and pitch of the negative narratives complaining about lack of equity in tech seemed to have already created a pessimistic mindset. I realized then that disproportionate focus on beating that depressing drum about poor gender equity can actually have a negative effect. As much as decision-makers need to be prodded into initiatives for hiring and nurturing women, young girls need to also hear powerful, motivating messages encouraging them to pursue their ambitions in IT without hesitation.
The Facts of the Matter
Whilst there are numerous reports pointing out the failings of the tech industry to tackle the issue, very few do more than reinforce the negatives, with little practical advice about how to fix it.
According to a recent academic study, only 18% of all students taking science, technology engineering, or math (STEM) degrees in the US are female. This represents a strange paradox where, in countries that empower women, like the USA or the UK, they are less likely to choose math and science professions than in more restrictive nations like Algeria, Jordan, Qatar, and the United Arab Emirates. Why is that?
Of course, it doesn't stop there. Even when girls become qualified, the negativity continues. A recent article in Wired reflects on a Stanford University research report which depressingly notes that while some 40% of men with STEM degrees work in technical careers, only 26% of women with STEM degrees do. That means that even qualified women are turning away from the field before they get started.
Positively Simple
It's clear that if these somewhat depressing statistics are to change, we need to change our society's point of view. Instead of focusing on the negatives, we need to collectively reinforce the positives with great role models and better opportunities.
The message of organizations like 'Girls Who Code' is highly motivating and their message is simple – "You can code". What's more, they back it up with classes, interesting projects, mentorship, role models and pathways to careers in the field.
In less than a decade they've engaged with more than 90,000 girls of all backgrounds right across the US, Canada and the United Kingdom who are solving problems in their communities, empowering their friends, and defining the future of our world. I think we can learn from this incredibly positive approach.
5 Tips to encourage girls to take on tech
So here are some tips for schools, colleges, and employers to help make the change.
Start with positive messages – no matter what the statistics say, focus on the positives. The message is 'you can do it'.
Provide supporting mentorship to build and nurture interest. A career in IT demands high levels of skill, knowledge and understanding. In spite of setbacks and frustrations in learning, offering empathetic and practical support where needed will help girls make the grade.
Showcase various roles in tech – IT offers myriad opportunities, from those that rely purely on your programming chops, to those that require interactions with teams and clients, to those that require leadership. There is room for all personalities in tech and plenty of space to grow a varied and rewarding career.
Highlighting the unique – Recruit by highlighting the possibilities of using your unique skills and personality. Broad-brushing can turn girls off, so it's important to reflect the need for a diverse range of skills and talents.
Provide flexibility – few of us know for sure the preferred trajectory for our career, and in a fast-changing digital world, such a plan is not always predictable. Providing flexibility to try out new areas within IT that further challenge and help girls grow may awaken new interests and passions which in turn, help create the IT heroes of tomorrow.
Many tech companies are going beyond paying lip service today. But we all need to step up the pace. This is crucial as the world progresses towards what many call the 4th Industrial Revolution. The possibilities of AI and smart machines pose incredible challenges and opportunities which a well-trained, diverse workforce can handle with success. For that, we need the best people, whatever their background and whatever their gender.
Don't miss the latest from Ensono
Keep up with Ensono
Innovation never stops, and we support you at every stage. From infrastructure-as-a-service advances to upcoming webinars, explore our news here.
Blog Post | October 27, 2023 | Best practices
Blog Post | October 27, 2023 | Inside Ensono
Blog Post | September 21, 2023 | Best practices
Start your digital transformation today.