The Evolving Role of the Public Sector CIO Creates New Opportunity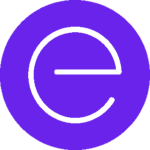 Public sector CIOs face unique challenges as they look to future proof their operations.
Many of these leaders have kept their agencies running for decades on technology stacks they and/or their department have custom built and managed. They are acutely familiar with the hardware and software that keeps things operating and are equally responsible for the staff that maintains it.
But with the accelerating pace of change in technology, operating in maintenance mode with existing systems is no longer sustainable. On the other hand, the public sector CIO's counterpart in private enterprise is making strides meeting the demands of the modern consumer. Customers want and expect things quicker, easier and with a more personal touch than ever before — expectations that have driven private sector CIOs to adopt new technology and drive digital transformation to keep pace.
The same consumer demand for speed and efficiency is now extending to the public sector, and modern CIOs find themselves at a crossroads. The public sector's customers have their own needs and expectations — they want to renew their driver's licensces, pay parking tickets or register to vote as easily as they order something from Amazon. As these expectations evolve, so too does the role of CIO — from being the creator/provider of all things technical to that of a change agent. The public sector CIO must transform to the role of a broker, one who can forge new partnerships and management models that can help usher technology operations into the future. This leader can embrace new ideas and navigate the waters of third-party vendor relationships that will modernize their technology operations, and subsequently, the agencies they serve.
This doesn't necessarily mean a complete overhaul of their responsibilities or operations, however. The security and reliability of the systems that serve the public will always be at the forefront, and the challenge of stagnant or tightening budgets will always be present. CIOs who embrace this change will find many opportunities to not only improve their operations, but also create savings that can be reinvested in the future.
Consider a fresh perspective to optimize operations
One of the first actions toward evolving as a public sector CIO is stepping back and taking a critical, objective look at the current technology infrastructure and software underlying core business processes. More often than not, this means accepting that certain systems and processes that have served well for years — even decades — may yet run for decades more, just at a higher or lower volume of transactions. Most public sector CIOs don't have the luxury of scrapping everything and starting fresh in the cloud. However there is likely significant and increasing cost and risk of maintenance on these legacy platforms. It doesn't necessarily imply a total rip and replace of all operations, but this fresh look is likely to reveal several pieces and processes within the department that could be shored up and made more efficient for the long haul.
Fortunately, if the CIO can get past their comfort zone in these systems and processes, as well as the overwhelming pressure to maintain the status quo, there is opportunity. The most immediate savings that are under the control of the public sector CIO can often be found within the existing mainframe environment. It's no secret that this infrastructure and the workforce that maintains it is aging, and legacy software that runs on it is historically custom built. However, migrating off of the mainframe is not trivial. It can be expensive, create significant new risks and delay other initiatives. It first requires at least a cursory analysis to determine the optimal future state. Digital transformation may be best achieved by bolting on newer systems/technologies to the existing reliable transaction systems.
CIOs should begin by performing a holistic review of all current hardware, software and staffing within their purview. This step may seem basic, but the results are often eye opening. It may be a surprise to many CIOs, for example, that something as simple as an inventory of all system infrastructure isn't up to date — or worse, does not exist at all. During this process, CIOs and the teams conducting this review should consider questions like:
Are elements of the current technology environment siloed?
Are there redundancies being created because of the current systems?
Is there a need for significant integration between older legacy systems and newer, possibly cloud-based systems?
Is the IT staff too small (or large), or at near term risk of retirement to maintain the operation?
Dedicating the time and resources to perform this review correctly will inevitably uncover opportunities for savings — some of which may be so obvious that it is difficult to determine why this sort of review wasn't done years ago.
Many of the challenges that will present themselves may be too big to fix immediately. Optimizing mainframe operations and making updates to outdated software stacks is no small task — and it takes the leadership of a multi-faceted CIO to navigate them. Instead of draining the budget taking on these challenges themselves, CIOs should instead consider exploring private sector partnerships, accelerating the ability to change yet doing so at a lower cost. Consider partners who offer remote infrastructure management and hosted mainframe services — which can cut costs 10 to 20 percent, sometimes more.
Third-party vendors may uncover huge opportunities to upgrade mainframes and make them more efficient. By allowing these entities to update and manage these systems, existing IT staff can be redeployed to higher value work. The benefits extend beyond just an upgrade to systems, but also include:
Reduced risk in the data center, operations and infrastructure
Better continuity and less risk due to retiring workforce
Enhanced security systems and protocols
Reduction in cost as a result of software management and licenses
A conversion of upgrade costs from CapEx to OpEx
This reimagined CIO role has a selfless mindset and drive that harnesses third party relationships to revolutionize their operations, and future-proof the technology within their department. Brokering this type of change is a significant opportunity for a public sector CIO to create positive, efficient outcomes for key citizen-stakeholders.
Co-Authors: Phil Wittmer, Public Sector Advisor and Jeffrey-Shoup, Mainframe Solutions Architecture Lead
Don't miss the latest from Ensono
Keep up with Ensono
Innovation never stops, and we support you at every stage. From infrastructure-as-a-service advances to upcoming webinars, explore our news here.
Blog Post | September 21, 2023 | Best practices
Blog Post | September 21, 2023 | Best practices
Blog Post | July 10, 2023 | Inside Ensono
Start your digital transformation today.