Learning Mainframe, the Millennial Way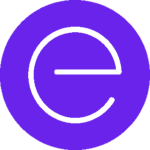 As a millennial, entering the mainframe workforce some ten years ago may seem an unusual choice, though it is far more common than you might think. After all, many Fortune 500 companies still use mainframes, particularly in the financial sector. If you use a credit card, the chances are that a mainframe will help process your transaction.
What is unusual however is that, for the first time ever, we have five generations in the workplace at the same time. This is perhaps most profound in businesses with legacy technology like mainframe which is still very much alive and kicking today. Fortunately, many organizations understand the importance of training millennials alongside their aging mainframe expert counterparts. But the challenge is how to galvanize these very different generations into a single, cohesive force that can drive organizational growth.
With the advancement of the internet and cloud technology, the dynamics of today's workforce has completely changed. Millennials born to the internet age are very different from baby boomers when it comes to socializing, analyzing and consuming information. Organizations like Netflix, Airbnb and Facebook just didn't exist twenty years ago.
Better together
Baby boomers have a critical role to play in transferring knowledge and mentoring millennials to take on the upcoming challenges. Their experiences, deep insights and process knowledge are of great value. In the world of mainframe computing, where it is necessary for millennials to step up and innovate, it's especially important to maximize the value that every generation brings. That means bridging the gap between baby boomer experience and their emotional intelligence and the millennial digital-first ethos, often referred to as their Digital Quotient (DQ).
Both baby boomers and millennials have to find ways to understand and work with each other. Baby boomers can be open to the possibilities that a digital-first workforce brings and help leverage those ideas. On the other hand, millennials (like me) need to learn quickly from their baby-boomer colleagues to be better able to adopt best working practices.
Here are my 5 Tips for mainframe millennials to thrive in the multi-generational workplace.
5 Tips for mainframe millennials to thrive in the multi-generational workplace
Build Trust: This is probably the most important aspect of any learning. Rather than competing with baby boomers, we need to remind ourselves of the value of their experience and wisdom in helping solve modern-day problems. Baby boomers might also benefit from occasionally adopting an 'intern' mentality too, rather than automatically adopting the role of mentor by default. That way, trust will build between generations and everyone will understand that they have an equally important role to play.
Do your homework: We millennials are very different in the way we consume information. We expect instant answers to all our questions. In a multi-generational workforce, you can't expect others to spoon-feed information which is basic and easily learned with a little effort. Make sure you do your homework before asking a mainframe expert and only ask questions that are not easily answered by doing some basic research of your own.
Find your mentor: Once you have figured out what skills you need to grow in the world of mainframe, it's important to find your mentor. A good mentor will point you in the right direction for your learning. In a world where people are suffering from information obesity, it's important to keep your mentor up to date with your learning so that they can continue to advise you on what is needed for your job so you can maintain focus.
Create a knowledge database: Once your learning has picked up pace, it's important to document it in order to help new staff learn quickly. This is particularly important in the mainframe industry where critical business information often can't be shared on the web. Creating and sharing useful documents, including screen capture videos, has become much simpler than it was just a decade ago and can be invaluable in helping fast-track new employees.
Collaborate: In my experience, most millennials are natural collaborators. However, we need to extend this ability at work in order to drive engagement and value. Today, organizations encourage employees to collaborate not just within our own workplace, but outside the organization too, to stay updated on the latest trends in IT. There are now many communities out there which have been built to enable further learning. Make use of them, though always be mindful of any specific workplace guidelines around information sharing.
The best of times
There has never been a more interesting or exciting time to be working in I.T. With the need to marry legacy systems with exciting new technology, our workplace is now richly diverse in a way it has never been before. With up to five generations working together at any one time, the opportunity to learn and flourish is huge. It just needs a little thought, discipline and understanding to make it work.
Don't miss the latest from Ensono
Keep up with Ensono
Innovation never stops, and we support you at every stage. From infrastructure-as-a-service advances to upcoming webinars, explore our news here.
Blog Post | September 21, 2023 | Best practices
Blog Post | September 21, 2023 | Best practices
Blog Post | July 10, 2023 | Inside Ensono
Start your digital transformation today.