How I Spent My Summer: Memories of an Ensono Intern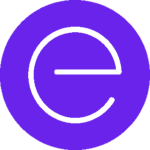 I've had an amazing time as an intern at Ensono. I wanted to spend my summer in a "real-world" environment, and Ensono provided the perfect opportunity. I got to see how the IT business works, and picked up some valuable experience.
Now, back to the University of Iowa (go Hawkeyes!).
Like a lot of sophomores, I'm still undecided on my major. At this point, I know it will be between marketing, finance and accounting. Both of my parents majored in finance and have gone on to great careers. They have also told me ever since I was a kid that I would make a great salesperson, so I have an interest in that, too.
My internship was in the sales department and I got to spend time with a lot of different teams, learning about what they were responsible for from day to day. My regular duties included creating monthly T&E reports for the sales and marketing team leaders. I also processed invoices and created purchase orders and receipts. At the end of the month, I went back in and did accruals.
I did have a few surprises. I thought I knew my way around Excel from using it at school, but I didn't realize there was SO much more to it. I also didn't know that Salesforce was such a huge thing. I was glad I learned it, after finding out that almost every company uses it. I also learned how to use Steelbrick CPQ.
I've had the typical teenage jobs. I worked at a pizza joint and worked concessions for the Park Department in Orland Park, where I grew up. I was also the mascot for The Windy City ThunderBolts, Yes, I was Boomer! But this was my first "real-world" job, and I really loved it. The vibe is super friendly here. Everyone says hello right away and made me feel welcome. I have a friend who also did an internship, and he said his first month was kind of awkward. No one said hello, and he spent a lot of time just stapling papers together.
At Ensono, I felt that I was actually given something important to do throughout the summer.
I helped create internal training materials and was asked to interview employees and get their feedback on our new Intranet site. I also had opportunities to make presentations to company executives.
It was definitely a busy summer. I took a summer class (Probability and Statistics), which Ensono allowed me to work around. I even managed to get some time off to go to Lollapalooza! I think my experience at Ensono will help me pick a major. Right now, I'm leaning toward the finance and sales side of things. I'd like to maybe get a finance degree and pursue a sales position once I land that first job.
All in all, it was a great summer. I honestly didn't know a lot about IT when I arrived, but I really like the idea that Ensono is helping companies maintain their existing technologies while helping them prepare for the future. I know that Ensono helped me prepare for mine!
Don't miss the latest from Ensono
Keep up with Ensono
Innovation never stops, and we support you at every stage. From infrastructure-as-a-service advances to upcoming webinars, explore our news here.
Blog Post | May 29, 2023 | Technology trends
Blog Post | May 26, 2023 | Technology trends
Blog Post | May 26, 2023 | Best practices
Start your digital transformation today.