"Making Better Happen" Starts Today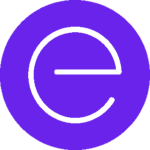 Today is an exciting day for Ensono! We are officially launching a new brand identity and value proposition. This is a first for us as we have never undergone something of this scale before, only having undergone our first website redesign in August 2021, due to the fact we are a relatively new company. Since our inception in 2015 our growth has exploded even more so with our recent acquisition by KKR in 2021. Now Ensono services more than 230 clients worldwide, employs over 2,800 experts across the globe and yields $800M in revenue. Our capabilities have changed and so has our story…so the time was ripe for a new brand vision that aligns with our exceptional growth.
Our purpose of being a relentless ally still remains and something we pride ourselves on. But we're taking that purpose a step further and humanizing it more by focusing on the business outcomes that we help our clients achieve. What does it mean to be outcome-first and why does it matter now? It means we are working tirelessly in pursuit of our clients' goals while highlighting some of our unique selling propositions that center around our capabilities:
Deeper, broader expertise
An extension of a client's team
Putting the client's interests first
We've heard and seen how IT leaders need someone by their side navigating the complexity that leads to an impact on the business – it's not just about IT or infrastructure…it's about a smarter today and a better tomorrow.
Our New Brand Identity
With our new messaging comes a new look – it's been six years since we've launched the Ensono brand and it's time to evolve this part of who we are as well. But it wasn't starting from scratch – there is meaning behind the color purple and we wanted to maintain that legacy and strength in our visual identity, so we lightened up the purple to be modern and bold…just like our promise to do things better and to do better things.
We've also adopted a visual cue that we call the Enso shape to our brand. If you do the traditional brand "thumb test" and cover up the logo, how would you know it's Ensono? Beyond our new bold colors, font choices and photography, we've added an extra element to make it our own – the Enso shape. This shape also comes with some history – our brand name Ensono is a coined term from two concepts:
The Japanese word "enso"is a Zen Buddhist concept that represents a state wherein the mind is free to let the body create.
"In sogno" is Italian for "in dreams."
Ironically enough, "enso" is a buddhist symbol made with a single brushstroke that is also called the Infinity Circle or the Circle of Enlightenment. A fitting symbol that ties to our brand name – something we've adopted in our brand refresh and you'll spot in various applications.
Since Ensono's inception we have remained focused on being a leading IT managed service provider. While we're not done yet, there are many people we'd like to thank who helped get us where we are today. When looking into the future, we are most excited about great relationships with our clients, prospects, partners and advisors alike. We wouldn't be the same without you. Together, let's make better happen faster.
If you are interested in learning more about how we can be your ally for better outcomes, click here.
Don't miss the latest from Ensono
Keep up with Ensono
Innovation never stops, and we support you at every stage. From infrastructure-as-a-service advances to upcoming webinars, explore our news here.
Blog Post | October 27, 2023 | Best practices
Blog Post | October 27, 2023 | Inside Ensono
Blog Post | September 21, 2023 | Best practices
Start your digital transformation today.