Strategic Investment In Digital Technologies Helps Insurers Accelerate Growth in 2022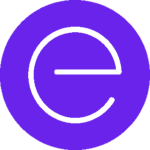 According to Deloitte's 2022 Insurance Industry Outlook, most insurers expect an accelerating economic recovery and investment in digital technologies to generate significant growth this year.1 Insurers are now frequently turning to emerging technologies and external data sources and partners to expand capabilities and power new services across the organization. In fact, accelerating technology trends are changing the very nature of the insurance industry: 96% of insurers have dramatically accelerated their adoption of the digitization of operations and the customer experience during the pandemic.2
Yet to drive the capabilities and business results needed from this wide spectrum of technologies, data sources and partners, it's vital that insurers deploy them on an IT infrastructure modernized and fit to support them, not one designed for the legacy business model. Often this is the missing piece needed to support and align their business and technology strategies to power growth.
Integrating new data sources and automation solutions can boost efficiency and revenue, but require seamless and integrated platforms, from mainframe to cloud, to fully realize their potential, as IT technologies are increasingly tightly interwoven, and any change to one can dramatically affect the performance of another. For example, insurers that have adopted hybrid cloud quickly discover that success requires their on-premises servers and mainframe must seamlessly integrate with cloud native technologies. Without a modernized IT ecosystem, insurers are challenged with performance issues and cost overruns, unable to extract the maximum value from an investment in new digital technologies.
Operating in the new reality of a high volume/ low value marketplace
A successful modernization plan combines rethinking the entire business model, transforming both the customer experience and the IT ecosystem. Insurers, whose sensitive data often resides in legacy systems, must overhaul their core systems while transforming their overall business model, to meet the heightened expectations of the customer, and the pressure to perform in the new reality of an increasingly high volume/low value market model. In fact, according to Accenture, 80% of insurance executives say that their organization's business strategies and technology strategies are becoming inseparable, even indistinguishable.3
Insurers who modernize can expect significant benefits, from increased gross written premiums and reduced churn, to increased productivity and reduced IT costs (McKinsey notes that a modernized system can reduce IT costs by over 40%).4 Yet insurers today grapple with the complexity of such initiatives and the lack of internal resources to accomplish them.
As customers demand greater flexibility, a frictionless omni-channel experience and mobile services, insurers modernization efforts must improve agility, speed-to-market and data insights. Adding new capabilities to mainframe like automation and bi-directional API connectivity delivers added functionality while reducing CapEx, and microservices help deliver the added personalization that customers demand today. With third-party data and transactional information, insurers can use machine learning and artificial intelligence (AI) in a much more robust fashion today: they can go beyond traditional underwriting and actuarial approaches to find new ways to understand data and generate value from it.
Build a hybrid IT foundation that will drive measurable velocity
Without a modern and flexible IT foundation, insurers will spend much more to gain business agility, because their legacy systems cannot keep pace with the demands of accelerating innovation, leading to increased maintenance and operating costs, lower margins, and an inability to quickly implement new capabilities and a delay in introducing new products. A modernized and optimized IT infrastructure helps insurers realize better outcomes with lower risk and friction, without drag from technical debt and outdated solutions. Talk to Ensono's insurance experts about how you can create a scalable and flexible IT foundation that will get you to your future faster.
https://www.ensono.com/industries/insurance/
1Deloitte, 2022 Insurance Industry Outlook
2 McKinsey, Scaling Agility, A new operating model for insurers, September 2020
3 Accenture, Technology Vision for Insurance, 2021
4McKinsey, IT Modernization in Insurance
Don't miss the latest from Ensono
Keep up with Ensono
Innovation never stops, and we support you at every stage. From infrastructure-as-a-service advances to upcoming webinars, explore our news here.
Blog Post | September 21, 2023 | Best practices
Blog Post | September 21, 2023 | Best practices
Blog Post | July 10, 2023 | Inside Ensono
Start your digital transformation today.