Mainframe Mathematics: 5 Ways to Improve the Cost/Performance Equation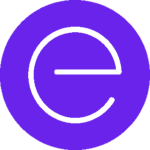 The traditional mindset about mainframe is that they are high-performing but expensive to buy and manage. That thinking is outdated. There have been many advances to mainframe technology in recent years that can improve the cost equation without sacrificing performance, reliability or security. If it has been a while since you have assessed your staff time and spending on mainframe technology, here are some options to consider:
1. Saving on backups
Since IBM exited the tape controller market, there is no longer an option to attach a physical tape to a new Z Mainframe system. As a result, virtual tape or storage users can choose between two main options:
Replicating data to your backup site
Creating duplex copies of virtual tapes to be stored somewhere else off-site
To learn about the pros and cons of each approach, check out "Is Tape Dead?"
2. Reconsidering managing mainframe disk storage
With the days of expensive mainframe storage gone, does it make financial sense to dedicate hours of systems programmers' time to making sure files are properly placed so there are no "hot spots" that would impact performance? What about the time spent dealing with file contention and fragmented disk volumes? RAID technology, the ability to write fragmented blocks and faster/cheaper storage, have upended the economics of managing mainframe storage volumes.
To help you evaluate the costs of cleaning up DASD volumes versus spending more on storage, we crunch the numbers in "Does anyone actually manage mainframe storage anymore?"
3. Buying banked MIPS capacity and other volume savings
When it comes to mainframe hardware and software, buying more makes the purchase cheaper per unit. But, just like buying in bulk at Costco, mainframe users need to understand if and when more really is a better deal. That is where careful analysis and planning can pay off, whether it comes to MIPS, storage or other mainframe purchases.
A managed service provider can provide flexibility with considerations around usage and pricing. Clients should weigh in for each case in "If you build it, they will come – risk vs. reward" .
4. Bypassing the flashy z14 for tried-and-true
There is no question the IBM z14 offers a real leap forward in performance, scalability, analytics, the all-important pervasive encryption and other key features. Recent events in the news surrounding data breaches and General Data Protection Regulation (GDPR) are drivers for security and encryption. But not all applications demand such a high-end machine.
"Do you like your MIPS new or used?" offers food for thought when evaluating your business against technical requirements to help determine the best processor and configuration for the job.
5. Reducing software expenses
In recent studies with IT professionals and executives from around the globe, and as Gartner reports, more than 50 percent of total mainframe budget is spent on software.
Refer to "Can we make our software cost less?" for steps to find and eliminate unnecessary software costs without turning this effort into a project requiring hundreds of man hours or an army of consultants.
A significant amount of the world economy continues to rely on legacy technologies. Not only is Big Iron not dying, but it continues to evolve. Make sure your mainframe spend takes full advantage of recent advances in managing backup, storage and software costs.
Don't miss the latest from Ensono
Keep up with Ensono
Innovation never stops, and we support you at every stage. From infrastructure-as-a-service advances to upcoming webinars, explore our news here.
Blog Post | October 27, 2023 | Best practices
Blog Post | October 27, 2023 | Inside Ensono
Blog Post | September 21, 2023 | Best practices
Start your digital transformation today.