The Mainframe Branding Problem and Its Impact on the Skills Shortage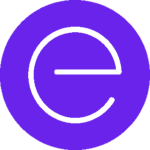 If we compare cloud infrastructure to a sleek new Tesla, then the mainframe is a Toyota Camry. Maybe it's not the most exciting car, but it's reliable and has a long track record of success.
The same goes for mainframes. In fact, IBM just announced that 71 percent of global Fortune 500 companies are z Systems clients. These companies continue to rely on mainframes, either solely or as part of a hybrid solution. Contrary to longstanding predictions, the mainframe is not going extinct any time soon. And yet incoming IT talent is missing that memo.
It comes down to a branding problem. Because of its mischaracterization as an outmoded technology, many rising IT workers don't see a long-term career path working on mainframes. As a result, only 7 percent of the mainframe workforce is comprised of employees under age 30.
We must boost that number soon or else expertise for the systems that power over 90 percent of all financial transactions could disappear completely.
Mainframe isn't leaving anytime soon – unless the talent does
The widespread view that mainframe is going extinct is false, but it's fueling a skills crisis for the very alive computing strategy. With so much warranted excitement surrounding newer IT solutions via the cloud, millennial prospects aren't even considering the mainframe practice. They're favoring other areas deemed "higher tech" with a longer life ahead of them.
The need to coax talent back to mainframe is urgent: the notable majority of companies plan to use the mainframe well past 2025.
But three main practices must change to ensure fresh graduates can keep the needed mainframe skills alive:
Bring mainframe skills back to universities. University curriculum is contributing to the skills gap. I can confirm from my own college experience there are vanishingly few mainframe skills-based courses offered, resulting in waves of students who have barely gained exposure to the mainframe technology. Topics like COBOL, Fortran and Assembler need a stronger presence in college curriculum. After all, they're used by thousands of organizations each day. If academics ditch the attitude that we've mastered mainframe innovation, students will be more likely to see it as a legitimate career avenue.
Ensure mainframe IT salaries are competitive. To close the talent gap for skills that are becoming increasingly scarce, mainframe jobs must offer commensurate compensation. The job skills are just as necessary as other IT jobs, but are also harder to come by – and graduates will be more attracted to the challenges of learning the mainframe if they are compensated well. The average salary for a recent graduate working in mainframe systems programming isn't easily found online. But it's no surprise that STEM careers still pay the most. According to SHRM, the average salary for a software developer is $65,232.
Create a career path for mainframe IT. The root of the crisis is awareness, and in ensuring mainframe is part of the consideration set for IT students preparing for the real world, the chance of attracting that talent is higher. As part of the NextGen mainframe team at Ensono, we attend career fairs to speak with soon-to-be Computer Science grads. This helps the job seeker feel more comfortable asking questions and trusting one of their peers. Another consideration: is your company is focused on modernizing the mainframe environment and launching new initiatives, or simply maintaining old applications? Think about it, which scenario would sound more exciting to you as a soon-to-be Comp Sci graduate?
Mainframe needs to remain a staple in IT, but that can only happen if we work to rebrand the whole idea as a lucrative career path. To accomplish that, organizations must put work into communicating to young talent that the practice area can still provide unique challenges and also offer attractive compensation.
Mainframes aren't going anywhere anytime soon, and with a bit of effort, mainframe talent won't either.
Don't miss the latest from Ensono
Keep up with Ensono
Innovation never stops, and we support you at every stage. From infrastructure-as-a-service advances to upcoming webinars, explore our news here.
Blog Post | October 27, 2023 | Best practices
Blog Post | October 27, 2023 | Inside Ensono
Blog Post | September 21, 2023 | Best practices
Start your digital transformation today.