Why We Lead Conversations Around the Mainframe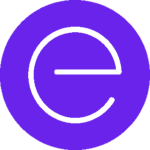 It's almost time to leave Chicago's unpredictable winter weather for a week of education, influencing and networking in sunny San Jose, California. SHARE, Inc., an independent, volunteer-run association, is hosting their 2017 Winter event for IT professionals from over 230 companies to get ahead of the mainframe challenges we all face.
I will be presenting a Tech Talk topic on Ensono's 47 years of mainframe solutions that reduce costs and combat the aging mainframe workforce. If attending the event, you can find me and my presentation on Wednesday, March 8 at 11:00am, Booth #121.
In this fast-paced space, it's important to harness the power of gathering minds across multiple organizations to solve the enterprise challenges ahead. Supporting the research and initiatives that benefit our industry gets us a step closer to being proactive with our improving our own solutions.
If you plan to attend the event, you can find the Ensono team at Booth #311. We'll be in the exhibition hall, Monday, March 6 – Wednesday, March 8 during exhibit hours. Stop by to chat and enter to win an Amazon Echo Dot!
See you there!
Don't miss the latest from Ensono
Keep up with Ensono
Innovation never stops, and we support you at every stage. From infrastructure-as-a-service advances to upcoming webinars, explore our news here.
Blog Post | September 21, 2023 | Best practices
Blog Post | September 21, 2023 | Best practices
Blog Post | July 10, 2023 | Inside Ensono
Start your digital transformation today.