Deeper Thoughts: Gartner Symposium 2016 and the Art of the Possible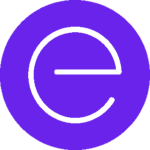 They're billing the upcoming Gartner Symposium in Orlando as the world's most important gathering of CIOs and senior IT executives.
You can bet Ensono will be there.
Gatherings like this are the perfect time for us to unplug from the day-to-day, clear the cobwebs and think deep. I like to call it digging into "the art of the possible."
A former colleague of mine used to say that a lot. As we prepared for a client meeting, it was his reminder to us that our job was to help clients look beyond the obvious and understand the possibilities.
Here's to Agility
When it comes to hybrid IT, there is much that is possible. Gartner is saying that 50 percent of the world's enterprises will be on some form of hybrid cloud by 2017. These will be the businesses that are processing, storing and analyzing more data quicker than their competitors.
Enterprises that understand how to leverage this combination of on-premise and cloud-based infrastructure and applications will be able to quickly adapt to changing market dynamics. IT departments will deliver more value through faster service provisioning, lower IT costs and greater overall agility.
Ultimately, we want our clients to have the right platform for the right workload.
Maybe a year from now your business changes and that platform is no longer dedicated servers. Now you need a cloud platform, or perhaps you need to move the workload to a virtual environment. Whatever the case, you need the flexibility to find the best solution across all those platforms.
Hybrid IT Just Got Better
Our recent addition of Attenda to the Ensono family broadens the possibilities for hybrid IT. Attenda is one of the UK's top hybrid IT managed services providers. Their proficiency in running business-critical cloud applications is well established. Coupling that with Ensono's heritage in managing complex workloads on traditional infrastructure dramatically enhances our ability to bridge the gap between traditional IT and cloud environments — including older, legacy technology.
Let's Talk Possibilities
We'll be at the Gartner IT Symposium later this month, and we'd love to talk more with you about the possibilities. Swing by booth #245, and follow us on social media for more information on our presence at the show — and a chance to win some great prizes.
Don't miss the latest from Ensono
Keep up with Ensono
Innovation never stops, and we support you at every stage. From infrastructure-as-a-service advances to upcoming webinars, explore our news here.
Blog Post | June 2, 2023 | Technology trends
Blog Post | May 29, 2023 | Technology trends
Blog Post | May 26, 2023 | Technology trends
Start your digital transformation today.