Enterprise cloud computing in 2020: 5 predictions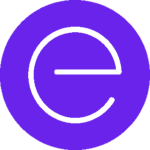 2020 promises to be another big year for cloud. According to Gartner, the market is expected to grow 17 percent, to total $266.4 billion, up from $227.8 billion in 2019. Global IT spending is also expected to increase: 3.2 percent up on 2019, reaching $3.76 trillion.
Growth isn't the only story, however, for the cloud industry. New themes and strategies are rapidly emerging for both cloud providers and clients. Powerful forces continue to shape the market, from artificial intelligence and machine learning, to hybrid cloud and containerization.
So what might 2020 have in store?
1. The war moves to the management plane
In 2019, we saw the beginnings of a fundamental shift in strategy from the likes of Google, Microsoft, IBM, and AWS. The major players are starting to recognize that they can't own all the workloads and most companies will have a multi-cloud strategy. So a new front has opened in the war: controlling the management plane.
It's a shift in thinking typified this year by Microsoft's announcement of its Azure Arc – a set of technologies designed to bring Azure services and management to any infrastructure, enabling Microsoft cloud clients to manage resources across AWS and Google Cloud.
In 2020, we'll see this movement really come into its own, with more developments and announcements from the public cloud businesses.
Will we see a future where the major cloud players start outsourcing their data center services to third party providers as this is no-longer differentiating?
2. Apps going hybrid
Despite a widespread belief that, in 2019, businesses would try to re-architect their applications to be cloud-native, it's not something we've seen much of on the ground. This is because the time, money, and effort required don't necessarily represent a suitable ROI on legacy applications.
However, a trend we have definitely seen is that any new functions and features for legacy apps are being increasingly developed in a cloud-native way, resulting in the applications themselves being hybrid.
Does this finally represent the seamless hybrid would we've always been promised?
3. Kill the container, run the PaaS
2019 has seen the continued explosion of containers with both AWS and Azure adding and enhancing their native Kubernetes support. Nonetheless, whilst containers provide lots of value for the developer, they can be complicated.
Containers are great for massively scaled huge operation, but a lot of enterprise businesses just don't need that level of sophistication. Rather than containerize, I believe we're going to see a swing where customers go back to PaaS native rather than add in the complexity of containers.
4. Think globally
It's a prediction I correctly made last year in the run-up to Microsoft's Future Decoded, and it's one I'm most certainly keeping on the list.
Microsoft expanded this year with new Azure cloud datacenter regions in Norway, becoming the first major cloud provider in the region to deliver enterprise-grade cloud services. AWS expanded its geographical footprint too, with a launch, for example, in Hong Kong.
It's a trend that won't be coming to an end any time soon. AWS already has plans to launch a new region in Africa (in Cape Town), in the first half of next year. Spain is planned to be another new infrastructure region, scheduled for launch in late 2022 or 2023.
2020 will also be a chance for public cloud providers to add additional availability zones in regions that already have coverage. In 2019, for instance, Microsoft doubled the size of its UK Azure regions with availability zones, increasing computer capacity by over 1500 percent.
5. Empowered services around core networking
There have been a few noteworthy announcements in this space over the last couple of years.
From Microsoft's perspective, in 2018, they introduced Azure Virtual WAN service – a way to connect global branch offices, point-of-sale locations and sites using Azure and the Microsoft global network. This year, they gave us Azure Front Door (AFD), a scalable and secure entry point for web applications.
In 2020, I'm expecting to see new networking offerings from all providers as the definition of "cloud" moves from a remote location into your data center, and includes the connectivity
CIO priorities
A lot will change for cloud computing 2020 – that much is certainly clear. But some things won't.
That's probably most true of CIOs: the three items at the top of their agenda will likely be the same as those from 2019. Success will depend on their ability to grapple with various skills issues, the challenge of legacy, and the opportunities that can be found with new technologies.
For all of the above, Ensono will be there to support: www.ensono.com/cloud-transform
Don't miss the latest from Ensono
Keep up with Ensono
Innovation never stops, and we support you at every stage. From infrastructure-as-a-service advances to upcoming webinars, explore our news here.
Blog Post | September 21, 2023 | Best practices
Blog Post | September 21, 2023 | Best practices
Blog Post | July 10, 2023 | Inside Ensono
Start your digital transformation today.