Predictions for Microsoft's Future Decoded 2018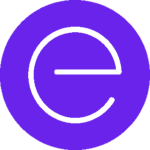 It's almost that time of year again: the much-anticipated Microsoft Future Decoded is returning to London's Excel for an exciting two-day event that promises to deliver top-level keynotes, private learning, growth sessions, and potentially, some new announcements from Microsoft.  
The company revealed much of its news earlier in the year, at Ignite – new AI and data products and initiatives, new IoT and edge computing products, and innovations in security – so it's likely that Future Decoded will be a quieter affair by comparison.  
Nevertheless, there's still likely to be a few nuggets of news and information left for 31st October. What might these be? Let's take a look at some of the possibilities.  
Azure Virtual Desktop news  
Microsoft came out of nowhere with the announcement of Windows Virtual Desktop, now known as Azure Virtual Desktop, at Ignite and caught many of us off guard. Not only has Microsoft re-entered the VDI marketplace with a bang after its failed venture of Remote App, it has also created a compelling offering akin to the SQL Server 2008 extended support for those still running Windows 7 and struggling to make the end of life date. 
With the new service currently in preview later this year, will Decoded be the stage for Microsoft to flesh things out? For one thing, where does this leave the Microsoft and Citrix partnership? Will Microsoft be offering a product that directly competes? Is this an enterprise solution or targeted mainly at SMB space?  
Monitoring and security features  
Microsoft has gradually been transitioning to a new model of monitoring and security – one that isn't packaged separately, but instead, is embedded within Azure's core features. Ignite 2010 was the spark for all this; Microsoft unveiled a whole new system for monitoring and analytics in Azure, collecting application and infrastructure monitoring into one platform with Azure Monitor.  
Roughly a year on, what additional features does Microsoft have in store? Are we going to see announcements of even tighter integration between Azure DevOps and potentially a proposition that can more effectively compete with the likes of AppDynamics?   
New availability zones  
Availability zones protect applications and data from datacentre failures, and are unique physical locations within an Azure region. Each zone is made up of one or more datacentres equipped with independent power, cooling, and networking.    
This year, new Microsoft Azure regions became available in Australia and New Zealand. What's the next target on Microsoft's agenda? Are we going to see further regions announced in the high growth markets of South America or Africa?   
Azure DevOps goes multi-cloud  
Azure DevOps is another relatively new addition – a series of services designed to complement DevOps workflows, allowing teams to automate, build, test, and deploy with an agile methodology.  
Currently, the platform enables deployment to Azure and AWS, but will Google Cloud be on the horizon? Will Azure DevOps become a truly multi-cloud platform?  
The Best Microsoft Summit?   
Less a prediction and more of a fact: of all the Microsoft major events, Future Decoded is easily my favourite. It's brimming with content, people, vendors and energy – but it still feels personal and intimate.  
For those of us who have been in the industry a long time, it's starting to feel a bit like our annual high school reunion where I get to bump into the who's who of the industry, current and old colleagues, and new and existing customers. This year, we're lucky enough to be Platinum sponsors, so please do come past and say hello, or join me at one of my sessions. 
Final Crazy Prediction 
As you're probably aware, Michael Caine MBE has been announced as one of the keynote speakers. Are we going to finally discover that Michael Caine, national treasure, is indeed a working masterpiece of Artificial Intelligence and robotics created in a laboratory somewhere near Cambridge? Probably not… perhaps it's time for me to go to bed! 
Don't miss the latest from Ensono
Keep up with Ensono
Innovation never stops, and we support you at every stage. From infrastructure-as-a-service advances to upcoming webinars, explore our news here.
Blog Post | October 27, 2023 | Best practices
Blog Post | October 27, 2023 | Inside Ensono
Blog Post | September 21, 2023 | Best practices
Start your digital transformation today.