Creative Recruiting Keeps Talent Pipeline Flowing at Ensono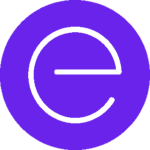 We know our people are one of the big reasons customers decide to work with Ensono. We pride ourselves on our talented and dedicated teams. And we work hard to bring in and develop the right employees to deliver outstanding services that optimize our customers' technologies and drive business results.
This post will tell you about some of our recruiting methods, and next week, we will fill you in about our mainframe mentorship program.
IT Recruiting at Ensono
Recruiting for information technology jobs is tricky, not just because demand often outstrips the supply of capable professionals in many areas, but because we place a high value on a diverse workforce. We look for diversity across many parameters, not the least of which is age. Right now, our employees range in age from their early 20s to 70s, and together, they bring a richness of perspectives, experience and skills that complement and catalyze our efforts and results for customers.
Here's some ways we get creative when recruiting for information technology jobs:
Look close to home
We seek internal candidates for our job openings. We are serious about developing our employees and giving them new opportunities, and our extensive training and mentorship programs are important cornerstones of that commitment.
Go fishing
The days of posting on job boards and passively waiting for a flood of qualified resumes have gone the way of rotary-dial phones. We still selectively post jobs, especially on LinkedIn. But we often go to the candidates rather than expecting them to come to us. We look at tech boards for developers, for example, where college students and recent grads feature projects and coding skills. We also subscribe to a variety of industry and other databases.
Plug into the grapevine
We ask employees for referrals, work with our sales teams who have contacts at many companies, put out the word at conferences and other events, and use word-of-mouth to collect recommendations from people we know and trust. In short, we network, network and network some more.
Use social media
Just about everyone is on social media, but there are some truths to the stereotypes about how different generations use it. We use Twitter differently than Glassdoor than LinkedIn, but we find having a thorough social media recruiting strategy is essential these days. Not only is it important for identifying and contacting prospective employees, a smart social media presence is critical for showcasing the many ways our company is a desirable employer.
Many tech employees don't want to put much time in to job-hunting, so we have found ways to make the process faster and easier. We take advantage of a LinkedIn feature, for instance, that allows people to apply for Ensono jobs in one click by submitting their LinkedIn profiles.
These methods certainly keep the pipeline flowing. But it's our company—our culture, our work, our career opportunities, our competitive compensation and benefits packages—that explains our hiring and retention success rate.
Learn how to join our team!
Don't miss the latest from Ensono
Keep up with Ensono
Innovation never stops, and we support you at every stage. From infrastructure-as-a-service advances to upcoming webinars, explore our news here.
Blog Post | May 29, 2023 | Technology trends
Blog Post | May 26, 2023 | Technology trends
Blog Post | May 26, 2023 | Best practices
Start your digital transformation today.