The CIO Advisor | Bringing IT Teams Together for the Future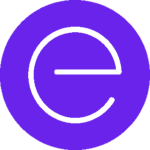 If you are the leader of an enterprise IT department, you don't need me to tell you about the challenges you face every day. In particular, you and your department are expected to manage IT complexity, data migration challenges, and unplanned delays – all while keeping costs under control. In addition, you are required to be the enabler of digital transformation and innovation initiatives.
You and your team may be stretched for time. This can make it even more difficult to research and deploy new technologies that are necessary in order to achieve your business goals and objectives.
Have you considered utilizing the services of an external CIO advisor? An advisor can draw on decades of experience to uncover unique and creative solutions — and then help you implement these solutions to drive business value. It is important to find a partner who can put your business and application requirements first, while advising in effectively designing, building and managing large or complex environments.
Assess, migrate, transform
A CIO advisor must take a risk management approach with a comprehensive collection of playbook engineering best practices. A high-quality advisor will engage with your organization and be tied to the delivery of measurable objectives. After skillfully analyzing your technology portfolios and utilization levels, they should offer the following services:
Hybrid IT assessment. In many organizations today, there exists a complex base of legacy systems, processes and people that make it difficult to implement new solutions and technologies. Assessing cloud readiness, infrastructure, and your data center and mainframe applications will help create a roadmap that enables you to unlock the strategic value of IT.
An advisor should have a thorough understanding of business requirements with your desired outcome so that they can identify proper workloads to move, make informed decisions and ensure continuity.
Migration services. Your organization may find itself with multiple data centers from acquisitions. If considering Remote Infrastructure Management (RIM) implementation, lift-and-shift, or hybrid migrations, a knowledgeable advisor helps you maximize performance and reduce costs while you focus on your core business needs.
Transformational services. Looking to increase your efficiency and modernize? Leave it to an advisor's expertise to pinpoint how to integrate transformation with zero disruption to your business processes. Platform and cloud automation transformation might be at the top of your list, and he or she has the skills to lead you to operating for today and optimizing for the future.
Calling in for reinforcements
For small organizations, using the advisor as a part-time resource or interim CIO is often a more cost-effective solution than employing a full-time CIO. It enables the head of IT to develop his or her own role into that of a CIO.
An external CIO advisor can also be crucial while organizations are between full-time CIOs. In this role, the advisor can help identify potential internal candidates while creating and executing a development program that teaches candidates essential job skills. They can assist in developing and implementing ongoing personal mentoring programs to help the internal candidate transition into the new role.
By working closely with both the business and IT departments, a CIO advisor can help build confidence in the IT department's capabilities while bringing the teams together in a more effective working partnership. In addition, the advisor will help ensure that both departments are integrated into processes and decisions.
How do you plan on achieving goals while enabling your organization to innovate?
Subscribe to our blog to have hybrid IT insights delivered to your inbox.
Don't miss the latest from Ensono
Keep up with Ensono
Innovation never stops, and we support you at every stage. From infrastructure-as-a-service advances to upcoming webinars, explore our news here.
Blog Post | October 27, 2023 | Best practices
Blog Post | October 27, 2023 | Inside Ensono
Blog Post | September 21, 2023 | Best practices
Start your digital transformation today.