Built to Scale, Built to Serve: How MFaaS Improves the Citizen Experience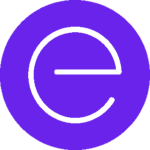 The COVID-19 pandemic stressed access to online state and local government services, often to the breaking point, just when citizens needed them the most. Their IT systems simply weren't ready for the massive spikes in demand the pandemic created, and these technologies were just not built with the needed scalability and agility in mind. Yet state mainframe systems still support essential citizen services like social and healthcare services, retirement, unemployment insurance systems and more. They aren't going anywhere, but the cost to maintain mainframe systems continues to rise, even as agencies migrate more workloads to the cloud. This leaves fewer agencies carrying the entire cost of the state-owned mainframe. Some agencies even allocate up to 50% of their total IT budget to support legacy infrastructure.1
The pandemic exposed critical weaknesses in state and local IT systems, and has accelerated the necessity to modernize mainframe systems, as many state mainframes are over 50 years old, and mainframe workers are retiring at a rapid pace. While these systems have been steady and reliable workhorses for decades, offering efficient and powerful compute capabilities, many states have moved to a MFaaS model (mainframe as a service) to transform dated infrastructure, provide expert support and on-going maintenance, while realizing significant savings and efficiencies.
By moving to an MFaaS model, states can reduce IT costs, and leverage their mainframe applications and data to deliver improved citizen services on modern platforms. MFaaS is a monthly subscription service model that allows states to:
Scale: MFaaS allows states to scale up or down according to their changing requirements, with no hidden fees or surprises.
Maintenance and upgrades: State only pays only for compute and storage consumed, not for maintenance and upgrades to IT infrastructure.
Continuity: States enjoy improved business continuity and reduced downtime in the event of a mainframe failure or disaster.
Predictable costs. MFaaS contracts provide detailed forecasts for all expenses. Cloud mainframe services change mainframe cost from a capital budget expense (CapEx) to an operating expense (OpEx), which frees budget to support other urgent initiatives.
Support: States enjoy 24/7/365 continuous support.
Security. MFaaS allows greater control with a high level of security transparency.
WaTech Future-Proofed its Mission Critical Mainframe with Ensono's MFaaS Solution
WaTech (Washington's Consolidated Technology Services Agency) offers public agencies and municipalities a wrapper for enterprise IT services with the goal of driving cost savings through efficiency and economies of scale. WaTech's concern was that existing mainframe systems were nearing their end of life, and that most of their mainframe staff was nearing retirement.
Ensono proposed that WaTech leverage its scalable mainframe-as-a-service solution. Not only would this give WaTech the latest hardware, but it also solved their skills gaps and gave it a scalable solution. They collaborated to create a seamless, staged transition plan with minimal downtime and no impact to production systems. In fact, the initial migration phase was done entirely remotely during the height of the pandemic last spring.
WaTech is now realizing an average savings of 25%, thanks to economies of scale and efficiencies. According to Jim Weaver, WaTech Director and State CIO, "This will represent more than $2.5 million in annual savings for the state and agencies."
This initiative also gave WaTech the ability to add cloud-connectivity to their mainframe services and explore new modernization paths. Their mainframe solution isn't just set up to allow for expansion, it can also scale down as required: the new model will scale cost-effectively with agency utilization on the platform—agencies only pay for what they use, thus avoiding the "last man standing" syndrome, where a few agencies remaining on the mainframe are left to pay for the entire mainframe capacity.
Ensono's partnership with WaTech embodies the WaTech guiding principles of "people first, customer focused, and service driven" by delivering a superior citizen experience while future-proofing Washington with a resilient infrastructure and significant on-going savings.
For more information, view our guide and infographic.
1ESG Research, Using Data to Identify What Transformed IT Organizations Look Like, and How They Are Driving a Digital Advantage, 2018
Don't miss the latest from Ensono
Keep up with Ensono
Innovation never stops, and we support you at every stage. From infrastructure-as-a-service advances to upcoming webinars, explore our news here.
Blog Post | May 29, 2023 | Technology trends
Blog Post | May 26, 2023 | Technology trends
Blog Post | May 26, 2023 | Best practices
Start your digital transformation today.