Beyond Best Practices: Enabling Business Objectives with an AWS Well-Architected Review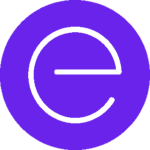 Ensono's AWS consulting and architecture services help clients leverage the AWS Well-Architected Framework to ensure that their digital transformations are supported by governed processes before, during, and after public cloud deployment. Wherever a client is on their cloud journey – even if not yet in the cloud – we ensure that workloads are correctly aligned with the Well-Architected Framework to realize maximum value.
Putting the AWS Well-Architected Framework into Context
Our 40+ years of experience with both legacy IT and AWS gives us a unique, singular view of where clients are coming from and what goals they're aiming for as they transition into the cloud. As an accredited AWS partner, we deeply understand how the platform is designed and operates so we can support organizations as they address their most common challenges:
Am I consistently using AWS in the right way?
How do I lower or mitigate risks before they happen?
Am I managing security correctly?
How do I optimize AWS costs?
Am I consuming resources efficiently?
Do I have solutions that scale and meet the demands of my business as I grow?
Do my operations correctly support workloads in AWS?
We help answer these questions through a Well-Architected Review, which takes a point in time audit that lets you know if your environment has an adequate security posture, the right access controls, and if it's operating efficiently and minimizing costs. By reviewing your environment through the lens of the AWS framework's five pillars, we can identify and help fix problems, mitigate risks, cut waste, and more.
Here's an overview of the five pillars our certified professionals use to assess a workload:
Operational Excellence – in running, monitoring and optimizing your workloads
Reliability – in meeting business and client demand
Security – of information, resources and configurations
Cost Optimization – to save money and avoid unnecessary spending
Performance Efficiency – to make the most of your IT and computing resources
The outcome of the review process is a report on the workload's alignment with the framework and its best practices. We provide a list of actionable recommendations and suggest how to address each one. While we can provide ongoing services to ensure you're doing everything you can to make the most of the AWS platform, this is just the beginning: the real value is making sure that you're on your way to experiencing measurable business results.
Taking a Strategic POV
What makes our approach different is that we also support clients' businesses outside of the five pillars. Using the system audit as a basis, we generate insights into what's required to demonstrate next-level results. For example:
Many organizations aren't using the right features within AWS to gain control of costs. We'll look to understand if they're using the right tools and whether resources are tagged appropriately, which provides an effective way of determining where costs come from. This insight can quickly show the spend associated with each project, environment, application or business unit, meaning there's no more guessing where these costs come from.
Some organizations don't have an appropriate data classification scheme. They don't know which solutions are required to meet requirements, so they end up with an infrastructure that is overly complex or otherwise not fit for the purpose. By helping them identify which requirements they need to adhere to, we can facilitate change through solutions that align to the business need.
Still other organizations don't understand the impact of a failure, so they have no documented procedure for recovery if something goes wrong. We'll help them get on track with planning for disaster and recovery so they can manage issues properly, if failures occur.
Find out more by reading a detailed explanation of the Well-Architected Review and watch our video explanation of the Well-Architected Review process.
Speak to our experts to learn more about how you can get started with an AWS assessment today.
Don't miss the latest from Ensono
Keep up with Ensono
Innovation never stops, and we support you at every stage. From infrastructure-as-a-service advances to upcoming webinars, explore our news here.
Blog Post | June 2, 2023 | Technology trends
Blog Post | May 29, 2023 | Technology trends
Blog Post | May 26, 2023 | Technology trends
Start your digital transformation today.