What Happens in Vegas Doesn't Always Stay in Vegas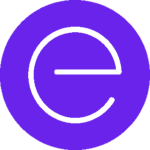 For the past 16 years, Microsoft Partners have attended the annual Microsoft Inspire event to celebrate their successes and to learn not only about Microsoft technology, but also their go-to-market strategies, points of differentiation and the programs partners can leverage to be successful. By no coincidence, the event took place when Microsoft's quarterly earnings report was released showing 13% growth on an annualized basis. Microsoft is a business that has been built as a partner-led organisation and makes no qualms in stating that their success is due to the partner ecosystem. For every $1 of Microsoft revenue generated, $8 is generated in the partner eco-system.
Inspire is typically a whirlwind of face-to-face meetings, high production value keynotes, breakout sessions and a myriad of networking events. Of course, all that changed this year as Inspire moved to a hosted online event spanning three days. Despite the change in format, the event didn't fail in its mission to inspire. Microsoft used Inspire to make some big announcements and reaffirm key technology strategies.
Below are the top 5 takeaways from the event for me:
1. AzureStack HCI
Microsoft announced the release of their next generate AzureStack HCI service which brings cloud technology into data centers. This new version has built-in integration with Azure Arc to provide true hybrid scenarios and allows clients to run their own hardware (if it matches Microsoft validation). AzureStack HCl has tighter integration with Azure, stretches clusters for HA/DR scenarios and most importantly, extends Security Updates for Server 2008 virtual machines. This complements AzureStack Edge which Ensono is already helping its clients leverage for edge scenarios such as factory floors or low latency scenarios.
2. Azure Lighthouse
Lighthouse enables businesses like Ensono to manage multiple clients at scale. As an early adopter of Lighthouse, Ensono has seen the operational benefits this technology can bring to clients. Microsoft continues to innovate within Lighthouse and has announced privileged access management (PIM). The feature adds an extra layer of governance and security to our client's platforms. Ensono is already trialing the PIM capability for Lighthouse and will roll this out to all customers once it goes generally available (GA).
3. Azure VMWare Solutions
In my experience, Microsoft is rarely the first to market with a capability. In fact, I believe it's their strategy to let the market decide first before investing in a particular area. Once Microsoft does make the investment, they are not half-hearted.  It seems that with the success AWS is having with VMware Cloud on AWS (VMC), Microsoft has decided to go all in on a competitive solution with Azure VMWare Solutions (AVS). It is designed for clients that need to exit their existing data center but wish to minimize the impact of this change. AVS and VMC require little change to underlying technology, business process or skillset and therefore can significantly reduce the time required to exit a data center and mitigate an imminent risk. It's not going to meet every need and does come with a price tag, but Ensono can help clients identify if AVC is a good fit for a client's needs.
4. Azure Virtual WAN
This is not a new product but one that is being innovated on at-scale with the introduction of 3rd party network virtual appliance integration and custom routing. Microsoft Azure Virtual WAN brings a unified framework for networking, security and routing. It has multiple features that enables clients to replace their existing (and expensive) MPLS networks with third party SD-Wan technologies integrated with Azure. This enables low-cost network connectivity across branch sites to a local Azure point of presence that leverages the Azure dark-fibre backbone for global connectivity.
Ensono is already working with customers to reduce their network costs by replacing their existing MPLS networks with this solution.
https://www.microsoft.com/azure/partners/videos/azure-networking-services
5. Developer Velocity
We all know the developer is king these days. We know we need to move to cloud to gain business agility – but businesses have struggled to articulate what that actually means. Microsoft commissioned McKinsey & Company to measure and to quantify what this means – and the results are startling. Organizations that have high developer velocity have:
4-5x the revenue growth compared to their peers
50% high total return to shareholders
20% higher operating margins
https://azure.microsoft.com/en-gb/overview/developer-velocity/
If there was ever any doubt on why you should move to cloud, hopefully this has removed that.
Don't miss the latest from Ensono
Keep up with Ensono
Innovation never stops, and we support you at every stage. From infrastructure-as-a-service advances to upcoming webinars, explore our news here.
Blog Post | October 27, 2023 | Best practices
Blog Post | October 27, 2023 | Inside Ensono
Blog Post | September 21, 2023 | Best practices
Start your digital transformation today.