The Fast and the Furious: Ensono's 10GB Multiprotocol Label Switching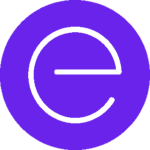 When it comes to IT infrastructure, it has to be fast and it has to be resilient. So Ensono has built a 10GB Multiprotocol Label Switching (MPLS) network for our four data centers, two in Illinois and two in Arkansas, more than 600 miles apart.
The client benefit of an MPLS network
The MPLS network offers clients a cloud-like environment that is secure, faster and less expensive than arranging private lines through public carriers. The beauty of the design is that clients can choose to bring in a single connection to one of the locations yet access the services and infrastructure of all four data centers.
The MPLS network links the three floors and on-site operations teams at Ensono's Downers Grove data center, which is built to support servers, storage, mainframe, and IBM i and provide internet services, to a similar operation near Little Rock, Arkansas, plus two other unmanned data centers.
10GB means more flexibility
To add flexibility for clients in choosing a connectivity method, Ensono also has deployed 10GB Internet connections. As a result, companies can build a dedicated wide area network (WAN) circuit, such as MPLS or PPP, or site-to-site virtual private network (VPN) using existing Internet connections.
Using virtual routing and forwarding (VRF) protocols, Ensono is able to carry data over the same infrastructure but maintain client separation. Ensono can even build client-specific VRFs to keep a client's traffic in separate environments, such as development and production. This design also allows clients to easily and quickly add additional services such as tape backup and cloud.
The Ensono managed 10GB MPLS backbone network is the foundation on which all other infrastructure and services are built. It allows clients to scale their environments quickly and securely using existing infrastructure and services. The MPLS network is just one example of Ensono's investment in and commitment to our clients' success.
Don't miss the latest from Ensono
Keep up with Ensono
Innovation never stops, and we support you at every stage. From infrastructure-as-a-service advances to upcoming webinars, explore our news here.
Blog Post | September 21, 2023 | Best practices
Blog Post | September 21, 2023 | Best practices
Blog Post | July 10, 2023 | Inside Ensono
Start your digital transformation today.