Why we are Committed to the Ethical Adoption of Technology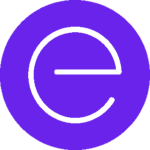 Technology has the power to be immensely transformative, bringing benefits to all. Any large-scale industrial changes, however, have the potential to radically alter our society – and not always for the better.
It is vital, therefore, that businesses take steps to ensure technological change is delivered in an ethical way, and ultimately has a positive impact on our society. This field of corporate strategy, known collectively as Environmental, Social and Governance (ESG), is front of mind for businesses as they look to drive digital transformation in a sustainable and fair way for all.
We believe making better happen for our customers and partners is underpinned by delivering responsible and sustainable impact with technology. We are proud to have won the Whistle supplier award as recognition for the achievements of all our amazing associates in ESG.
Our conviction on the importance of ESG encouraged us to join with our partner at Microsoft and sign the Microsoft Partner Pledge. United by our shared vision and goals on the responsible and ethical use of technology, we committed to five critical goals: improving digital skills in UK, opening up more UK apprenticeships, improving the diversity of UK technology, responsible and ethical AI, and the sustainability of the tech sector.
"Ensono and Microsoft have a long-running, successful partnership and we are delighted to deepen that collaboration by signing the Microsoft Partner Pledge. Our two companies have a shared vision of a better world, realised through the transformative power of technology. For organisations where goals align, there is nothing more transformative than a partnership to work together and deliver true impact." – Howard Malloy, SVP, Managing Director Europe at Ensono
"We are thrilled for Ensono to be joining us on our mission to ensure ethical adoption of technology. This journey would not be possible without our partners, as we work to ensure everyone has the skills and opportunity to make the most of our increasingly tech-driven world." – Eleri Gibbon – UK Services Partner Lead at Microsoft
Digital Skills
The digital skills gap continues to be a growing issue for the UK's tech sector, with the size of the talent pool unable to keep up with skyrocketing demand. Over the last two years, just under half (46%) of businesses have struggled to recruit for roles that require data skills.
The best way for private companies to grow the tech talent pool is to bring more talent in at entry level. Ensono has already helped to guide young people into STEAM career strategies through our involvement in Future Frontiers and the Your Future, Your Ambition programmes, and helped to fund training through enrolment in the government's KickStart Scheme. All of these initiatives help to jumpstart the journey of a career in tech for individuals from disadvantaged backgrounds and build the tech leaders of tomorrow.
Apprenticeships
Technology apprenticeships enable individuals from untapped backgrounds to gain hands-on experience in tech and provide a viable alternative pathway from the traditional university degree route into the sector. Ensono is already taking action in this area, running a successful apprenticeship scheme in partnership with Leeds Trinity University. Ensono's latest set of apprentices began their three-year journey at the company in September 2021 and work four days a week in addition to completing their studies. When they finish the scheme, they'll have a university degree and industry experience to boost their early career prospects.
Diversity
At Ensono we see two cornerstones to improving diversity. The first is building an inclusive culture, one where all employees – no matter who they are – feel valued and supported. Secondly, we believe in the power of mentorship in addressing diversity.
For decades, a lack of diversity in the tech sector has discouraged many individuals from underrepresented groups from pursuing a career in tech – denying the sector a significant segment of future talent. Ensono is committed to seeing that change and is one of over 600 organisations signed up to Tech Talent Charter.
Responsible and ethical AI
Automation and AI present exciting opportunities for businesses, from time and cost savings to improved data insights and augmented employee capabilities. In the heart of the COVID-19 pandemic, Ensono Digital delivered a multi-channel chatbot to help Scotland's NHS 24 telehealth service rapidly scale up to meet soaring demand. In the first 30 days, it answered 40,000 queries, directing users to clinically approved information from NHS 24.
All AI projects need to be guided by the principle that the benefits should not come at an ethical cost. Racial and gender bias in AI programmes remain a persistent issue that slows change in the tech industry. Organisations need to take action to address these challenges to unlock AI's full potential.
Sustainability
Finally, it is the responsibility of every organisation to improve the sustainability of its operations and limit its impact on the environment. Our partners and customers expect it of us, and as a business, we recognise that sustainable operations have a fundamental business benefit in ensuring we can continue to deliver our services – uninterrupted – in the years to come.
At Ensono we already have a variety of different ways we are addressing sustainability and reducing our carbon footprint. We are focusing on sustainability across our data centre operations. This is being achieved through new systems to control and monitor systems within data centres, cutting energy consumption more efficiently. Looking ahead, we are excited to continue to deepen our commitment to ESG. We are passionate about building meaningful partnerships, acting as businesses' ally to build a smart today – and a better tomorrow
Don't miss the latest from Ensono
Keep up with Ensono
Innovation never stops, and we support you at every stage. From infrastructure-as-a-service advances to upcoming webinars, explore our news here.
Blog Post | October 27, 2023 | Best practices
Blog Post | October 27, 2023 | Inside Ensono
Blog Post | September 21, 2023 | Best practices
Start your digital transformation today.