When Does a Trusted Vendor Become a Trusted Partner?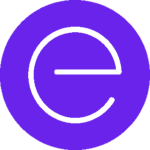 As an IT-based service provider, it's our goal to be more than just a vendor to our customers. Vendors sell commodities, commodities are considered interchangeable, as are the vendors. Partners understand the business challenge and provide solutions that address it. So how does one get out of the vendor role and into the much more valued trusted partner role? First, a partner is not a commodity. A partner is someone with a vested interest in your business and actually cares that you succeed. A partner gets to know you to understand what are the things that keep you up at night thinking about "how am I going to solve my customer's problem"?
Like any relationship it takes work from both sides to make the partnership a reality. In the service provider world the ideal situation is multiple teams within each organization working together to make this come true. Sales, Product, Marketing, Procurement and Delivery teams from both sides being in sync and engaged.
This hit home for me about 6 months ago while talking with some of our teams. They told me how they did not value partnering with a particular vendor, let's call them vendor A. Our teams expected Vendor A to bring us business and we would in turn buy their software to support our existing and new customers that the partner was bringing in. More often than not though we were finding our own customers, but still buying from our partner. Needless to say this once partner and now vendor is no longer valued within our company. Why did this happen? There was no plan and we weren't all engaged with this vendor, so the partnership was doomed from the beginning.
About a year ago, we started working more deeply a vendor that we have been "partners" with, but still be a little one sided according to many teams within my company. Again, there was a lack of getting all the teams involved. Slowly though we went beyond the Product team choosing the vendor, the Procurement team setting up the contracts, the Product/Marketing teams getting the vendor, now partner strategy, in place and finally getting the Sales teams together and on the same page. We could do all the open discussions with our Product and technical teams in building a service together, but until we had all the teams onboard results were stagnate.
My team recently presented to this vendor/partner at a recent sales meeting with their Midwest team of about 30+ reps. We discussed how the current and new opex based cloud solutions we are developing are powered by their products. One of the partner's senior sales managers stood up and asked his sales teams, "How many of you are having trouble with opex-based solutions?" Every single one of his staff raised their hand. He continued to say, "Well, now you know that Ensono is your solution for all opex related business". It was then that the switch flipped inside me, and I knew we had found a partner.
Don't miss the latest from Ensono
Keep up with Ensono
Innovation never stops, and we support you at every stage. From infrastructure-as-a-service advances to upcoming webinars, explore our news here.
Blog Post | September 21, 2023 | Best practices
Blog Post | September 21, 2023 | Best practices
Blog Post | July 10, 2023 | Inside Ensono
Start your digital transformation today.